Cricket Success Mantra - Part 2
Experience the Practical Way of Mindset Transformation!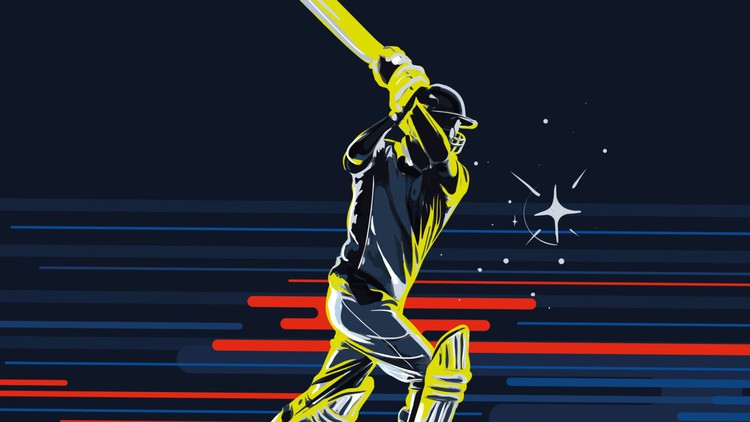 What you will learn
Key to Excel in Cricket Career
How to Stay Cool & Focused in all Situations
Improve Cricket Player's Mental Game
Develop a Winning Habit
Program Your Subconscious Mind
Always Stay Motivated on the Field
Build Positive Attitude
Experience Mindset Transformation
Unblock the Success Blockers
Practical & Scientific Techniques
Fast Healing of Injured Cricket Players
Overcome Setbacks
Description
"Welcome to the Cricketer's Success Mantra"
My Passion for Sport Psychology & Cricket has inspired me to design this course. This course is specially designed to program Cricketer's Subconscious mind to achieve Success. I believe Unless you change Consciously you can't get transformed Subconsciously. While working on Player's minds, I felt there is a basic need for all Cricketers to train on the psychological aspect. I am confident that this course will do wonders in every Cricketers life.
So get ready to start Cricketers - Success Mantra with me. I am Sunil Vispute – Sports Psychologist Agile Coach & Life Coach. I have been practicing and coaching Cricketer's Affirmations, and Visualisation Techniques for Cricket Players for 2 decades. My work is appreciated by Cricket Legend Mr. Dilip Vengsarkar Sir & many Players who have benefited from my sessions. Also, these techniques are used by Well know cricketers including Virat Kohli, Steve Smith & many other Successful Players. It's a purely practical course that needs to be practiced for 21 days to get the desired result. I will take your Mind on a Journey of Visualisation through Guided Steps with Powerful Affirmations resulting Very Positive impact on your Cricketing Career. Do Join me to Experience the UnExperienced Journey. Good Luck & See You in Actual Sessions!
Content
Wicket-Keeper Powerful Affirmations & Visualization Session
Wicket-Keeper Powerful Affirmations
Wicket-Keeper Visualization Practical Session
Fielders Powerful Affirmations & Visualization Session
Fielders Powerful Affirmations
Fielder Visualization Practical Session
All-Rounder Visualization Session
All-Rounder Visualization Practical Session
Fast Recovery of Injured Player
Powerful Affirmation Session for Fast Recovery of Injured Player
Visualization Session for Fast Recovery of Injured Player
Cricket Players Suffering from Setback
Powerful Affirmation Session for Cricket Players Suffering from Setback
Visualization Session for Cricket Players Suffering from Setback
Concentration Techniques
Shree Yantra Tratak
Shakti Chakra Tratak
Charts
Price
Rating
Enrollment distribution
5/2/2023
course created date
5/13/2023
course indexed date