Credit Living
Hack the Credit Game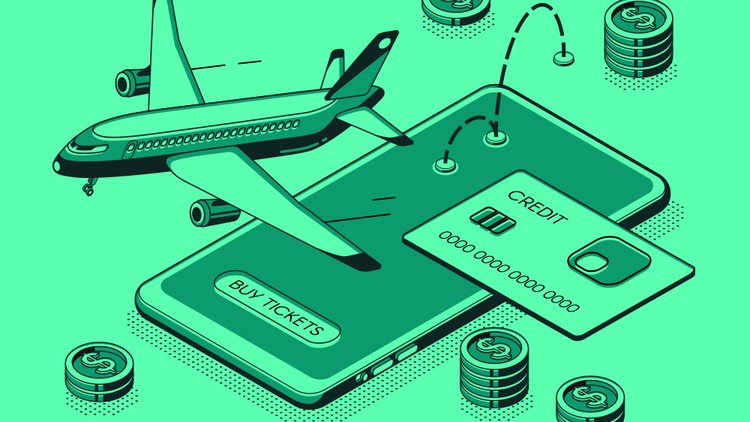 What you will learn
Free Travel
Free Cars
Free money through credit
Description
Travel the world for free and find out how to invest using credit cards.
In this course I will be talking about
How to Travel for FREE
How to Get Rental Cars for Free
The best Travel Cards
Travel vs. Cash
How to get the Amex Black Card
How to use Credit Cards to invest and make a profit
The different rules of Credit
How to find the best credit cards
This course is basically just like getting a PHD in Credit Cards. All of this should have been taught in school however I am here to teach it to you. Credit card companies always make money from the average person yet out of every 100 people they loose money out of 1 person. This course will teach you how to be that 1 person. Use the banks money to your advantage. Become the outlier. the 1/100!
Find out how to get the best deals every single month in order to get the most money from your credit cards.
As well as how to get free money from banks every single month. This is called Bank Account Bonus Hacking. This is the easiest way to make money that is from your computer.
This credit course will teach you everything
Content
Credit Basics
Welcome
What is Credit
Best Way to Start your Credit Journey
Rejection
Applying for Cards
Free $100
Credit Karma
Research
Travel
Best Travel Credit Cards
Travel vs. Cash
Status Matching
Private Jet Travel
Companion Pass
Turo Rentals for Free
Lease Take Overs
Credit Spending
Venmo Method
Chase 5/24
Gift Card
Manufactured Spend
Negotiation
Negotiation PDF
Waiving AF
Serve Card
Plum Card
Nuclear Credit Reset
Extras
Bank Account Bonuses
Investing with Credit Cards
Thank You
Whats Next?
Thank You!
As Promised;)
Reviews
Kresnier
February 27, 2022
Very nice course on how to leverage personal and business credit with credit cards. I really enjoyed it. I liked the Jets ideas the most. Thank you sir.
8/2/2021
course created date
4/25/2022
course indexed date