Creating A Positive Mindset - Accelerating Personal Success
Discover the fastest way to peace and happiness in your life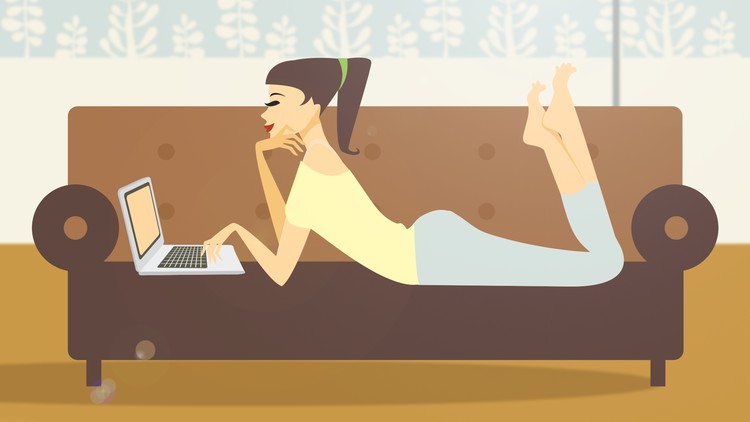 What you will learn
Understand the Paradigms that run their life, while able to use our tools to change them
Description
Positive thinking is a mental and emotional perception that looks on the bright side of life and expects positive outcomes. A positive person sees happiness, health and success, and thinks he or she can overcome any blocks and challenges.
A positive mindset is an attitude someone has who "expects" good and desired results. The power of positivity is immense, and it can help you convert that energy into reality. By expectation, we don't mean it to be a sense of entitlement.
Much has been made of having a positive mental attitude. Dale Carnegie started it with his classic book: "How to Win Friends and Influence People". It is still as true today as it was when he wrote it.

In this course, we discuss the main components of creating a positive mindset and how you can use it in your life to achieve your goals.
We cover important topics like:
Why 99.9% of people never achieve their goals

Have-Do-Be Paradigm v. Be-Do-Have Paradigm

The Importance of Repetition

Random Acts of Kindness

And much more...
We must be in a 'happy place' before we even start setting out to make new intentions for our lives and here I will help you to get into a positive vibrational energy level.

A positive mindset is an attitude someone has who "expects" good and desired results. The power of positivity is immense, and it can help you convert that energy into reality. By expectation, I don't mean it to be a sense of entitlement.
Join us on a journey to success and happiness! It is much closer than you think...
Individuals who have a positive attitude will pay attention to the good, rather than bad in people, situations, events. A simple example of a positive attitude; when you are having a very bad run of luck but you still say "Good Morning" rather than "What's so good about this morning".
Join Today!
Content
Introduction
Introduction
Introduce Yourself
Goals
Why 99.9% of people never achieve their goals
The number one thing you must do before you set intentions and goals
Daily Success Rituals
Your Success Blueprint
Goals
Paradigms
Introduction to Paradigms
Have-Do-Be Paradigm v. Be-Do-Have Paradigm
The Importance of Starting from a Happy Place
The Importance of Repetition
[Activity] Paradigms
Paradigms
Daily Success Rituals
Gratitude Diary
Random Acts of Kindness
Complimenting Others
[Activity] Compliments
Exercising Your Body and Your Mind
Daily Success Rituals
Conclusion
Next Steps
Helping Four Fellow Students
Reviews
Christopher
March 29, 2021
I just wanted to send a quick thank you to the course creators for their work on this easy-to-follow course. In the midst of dealing with a few big setbacks, I noticed myself becoming something of a serial pessimist. I took this course as a way to try to combat that, and found that the simple, practical applications helped enormously. I've been noticing my have-do-be paradigm more and more and trying consciously to adjust to a be-do-have paradigm. I recommend this short, simple course for anyone who just needs a few simple grounding techniques for getting into a positive place.
This courses was simple and had a good gradient. I didn't feel confused or lost at any time during the course. I really enjoyed it , good job !.
Great course with much information about actual steps you can take to create a positive mindset and become successful at life. I enjoyed the lectures.
I think this course is not interactive enough, it is lacking control of a exercises. On the other hand - it is very informative and for me even watching those videos was uplifting and helped me to get a positive mindset.
video quality is poor, male presenter is good, with good video quality. The female presenter, not only has bad video quality, but comes off as hugely disingenuous, not sure why, just can't seem to shake that vibe when she comes on.
The course suited my needs perfectly. With small sections I could complete at my own speed and no time pressure, not to mention the excellent content, it was a pleasure to take part.I will remember especially random acts of kindness. What a great idea.I recccomend this course to anyone. Thank you very much
I've finished the course two days ago and what really struck me was the Be-Do-Have paradigm. I just realized that since having my anxiety six years ago, I've never imagined myself as someone without anxiety. But now I'm starting to apply the concept that I have learned. The lessons are simple and easy to follow so you won't find it hard to apply it to your daily life. :)
This course have been so useful for me to understand the importance of positivity, daily routines and gratitude to achieve my dreams. Louise is a great coach who has been so guiding And helpful during the tough times I had. I will highly recommend this course to anyone who is willing to adapt a positive mindset and achieve their goals thru self love
Caroline
November 30, 2015
A very helpful and friendly way to introduce positive change for wellbeing... I'm enthusiastic about bringing those changes into my life...thank you Louise
Amazing course great information that I can use in my everyday day life . Great talks & very interesting & engaging instructors xxx
The course has given me some positive ideas to go away and practice. I am looking forward to writing my daily gratitude list to see how it will affect my thoughts. Also, saying and doing positive things for other people is something that I think I do, but maybe not often enough, so I am going to write a list daily so I can see what I actually do and how I improve. The course has made me feel really quite positive at the moment, I'm going to take the advice on board and see if that positivity can be maintained and increased this week by following the advice.
Good information, and great presentation. Everyone needs this. Thanks so much for steps to take for personal success. Looking forward to future courses.
This course is a really great start point for the positive mindset construction. There are two honest instructors who will teach you fundamentals of positiveness
First of all well done Louise for being brave and getting this out into the world, I really love the idea, however I feel that each segment is too short. I was getting really irritated with the stop start of the segments. I appreciate that they are meant be instructional but there was not really enough 'lesson' I felt it was more of an introduction to the topic than anything else. This might be because I am familiar with the material... Louise was very nervous during the first lesson - I would have rerecorded that one when she gained her confidence so that the initial impact came from a place of confidence and certainty. By the end of the course the delivery was good; relaxed and less scripted. I am not sure what this course will be selling for but I believe it needs to be given a little more oomph before it is sold, I didn't feel it had much of a take away. It is a great effort at a first course and I am sure that they will get better and better, especially knowing how passionately Louise believes in what she is doing.
Brilliant Louise, I've learnt a lot through this course it's informative and will be putting it to practise.
Coupons
| Submit by | Date | Coupon Code | Discount | Emitted/Used | Status |
| --- | --- | --- | --- | --- | --- |
| Lee Jia Cheng | 2/20/2020 | 1875170D6FF66E0A2A4C | 100% OFF | | expired |
| Angelcrc Seven | 6/23/2020 | CAPMAPSEXPJUNE252020 | 100% OFF | 40000/1936 | expired |
| - | 12/3/2020 | CAPMAEXPDEC62020 | 100% OFF | 40000/874 | expired |
| Angelcrc Seven | 3/4/2021 | CAPMAEXPMARCH72021 | 100% OFF | 40000/4164 | expired |
10/19/2015
course created date
2/20/2020
course indexed date
Lee Jia Cheng
course submited by