UDEMY MASTERY - Create your first Online Course (UNOFFICIAL)
Discover How To Build your own Career-Developing High-Demand Online Video Courses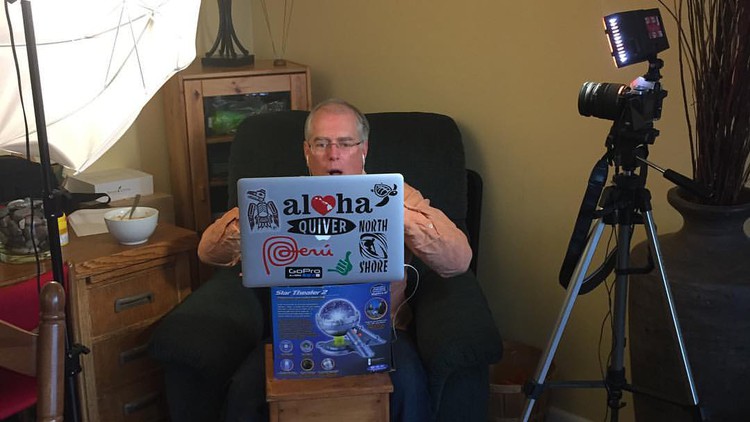 What you will learn
Understand how to design and set up their courses profitably
Know how to effectively market their course
Description
Are you an expert?
Do you wish you could expand your sphere of influence?
Udemy has over 24 million students. A large proportion of them are interested in your topics.
Ricky Shetty and Scott Paton share the strategies and tactics that will make your courses on Udemy popular and fill up fast.
Discover:
The Udemy Advantage

Why Udemy is the Platform of the future

How Udemy's promotional Plans Work

How to Find the Most Profitable Niches for your courses

A Streamlined Course Production System

How to Market Your Courses

How to Leverage Your Courses

And Much More...
Join the 56,000+ instructors on Udemy and change the world!
Udemy is a leading global marketplace for teaching and learning, connecting millions of students to the skills they need to succeed. Udemy as of December 2020.

Udemy helps organizations prepare for the ever-evolving future of work. Our curated collection of top-rated business and technical courses gives companies, governments, and nonprofits the power to develop in-house expertise and satisfy employees' hunger for learning and development.
Around the world and across industries, organizations are fundamentally rethinking every aspect of how we work. And it's on all of us — from senior executives to individual contributors — to provide meaningful solutions and learn the necessary skills to navigate the days, months, and years ahead.
Enroll today!
Content
Introduction
Introduction
Building your Personal Online Brand
Reaching new Audiences and Getting new Leads
Creating Monthly Passive Income
WHY WE PREFER UDEMY OVER THE OTHER COURSE PLATFORMS?
The Credibility
The Size
The Marketing Support
COMING UP WITH COURSE IDEAS
Brainstorming
Researching
Deciding
HOW TO CREATE YOUR COURSE
Create your Curriculum
Schedule Recording Time in your Calendar
Outsource the Editing and Uploading Process
HOW TO MARKET YOUR COURSE
Email Marketing
Social Media Marketing
Blog Marketing
How to Leverage Your Course
Course Sales
Cross-Promotion
Upselling to other Products and Services
The Udemy Plan
Conclusions
Wrap Up
Help Your Fellow Students
Join Our Facebook Group
Reviews
I found that the content and structure was great, no problem there, but I did find that some of the sound quality dipped in and out especially in Ricky's recording while Scott's was fine all the time, a minor irritation but anyway it is there. Overall, thanks to you both for the course and I feel inspired to make my own.
Pretty good course. I'm not used to having tag-team instructors. I do like the process as they are presenting it. Definitely learned some things, and will refer back to some of the sections as I develop my first course!
They just keep talking about themselves and not the the course content. This makes me think that they dont know what to convey to the audience.
There were tidbits of good information throughout the course. I found that often the instructors seemed to ramble on as if simply trying to fill the time and they were not really saying anything.
This was a great basic course - very informative for someone who was just considering developing their first online course. However, the suggested tactics seem to encourage creating only similarly basic courses and to outsource much of the more complicated aspects of course creation to the instructors.
I took this course hoping to learn how to use Udemy and I feel like I have not learned anything yet. I'm hoping the next session gets into the "hows" of Udemy.
Great assisstance and tips from professor Scott Paton...responded to my question in p.m instantly...Thank you very much...
The instructors were very professional and helpful. I asked a question and got quick response. There were many new things that I learned. Especially the Udemy insights feature while researching about course topics. And tips about marketing were great too. Overall experience was great. However, I think sometimes the instructors would get carried away and talk too much where as they could make a point concisely. I would also suggest Ricky(The Philippines guy) to use better camera and mic like Scott. Scott's video and voice was far better and clearer.
This course was very informative. I learned a lot that will help me to move ahead and squelch procrastination. I've learned things in this course that were not even mentioned in similar courses.
7/10/2018
course created date
11/20/2019
course indexed date