Create Exciting and Authentic Travel Vlogs
A Beginner's Guide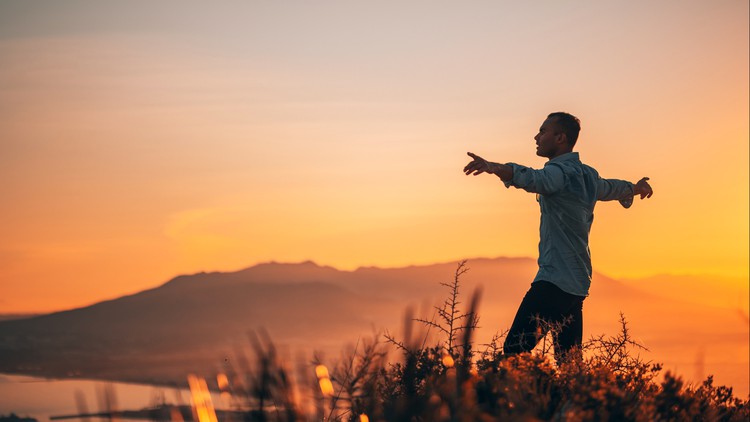 What you will learn
Different types of vlogging setups and which one is the best for you
How to decide the theme of a travel vlog
How to structure your vlog to make it more interesting and exciting
How to be confident in front of the camera
Editing tips and tricks to make your audience watch until the end
How to rank your videos higher in Youtube search ranking
Description
Travel vlogs: they come in all "shapes and sizes", however, everyone wants their travel video to be exciting, engaging, and most importantly: authentic.
In this class, you will learn how to make travel vlogs that will be remembered by your audience! You learn how to narrate your story in a creative way and how your video will result in a real connection with your audience.
What you will learn
During this class, I teach you my entire creative process from start to finish. From knowing which vlogging setup is best for you, to uploading and publishing your first travel video on YouTube. Of course, I will go through each step in detail to assure the best result.
Structure of the class
An introduction to vlogging
First, we will discuss what type of vlogging setup is the best for you according to your needs. Then I will teach you what the theme of your travel vlog can be and why it is important to choose a theme. Next, we start (pre)planning!
Structure of the vlog and filming
After the (pre)planning, we move to the structure of the travel video. I will discuss important segments of a travel vlog and how to film them. I will also teach you a few techniques that can help you make your travel vlogs more authentic and personal. Eventually, they will stand out from all the other travel vlogs!
Take your vlogging skills to the next level!
In this section, I will talk about how to be confident in front of the camera, when to use voiceovers and the do's and don't of vlogging. I will also discuss the mistakes beginner vloggers make (and how you can avoid them!)

Editing and uploading
To make your travel vlog exciting and authentic, creative edits are essential. I will give you a lot of tips that can help you become better and more efficient with your editing. Of course, I will also explain how to make eye-catchy thumbnails. Finally, I will go over the upload process and things to do before you hit the publish button to make your videos rank higher in the YouTube search ranking.
Is this class interesting for you?
This class is welcoming to students of all levels, however, the class is built with beginners in mind.
Who am I?
Hey! I'm Adi Singh. I work as a freelance videographer, and I have made films of all kinds. To fully use my creativity, me and my girlfriend started a YouTube channel 2 years ago. We grew up to 18k subscribers with over a million views! The core of this class is the experience of filming for clients in combination with using all my own creativity for our YouTube channel!
Content
Introduction
Introduction
BEST VLOGGING CAMERA SETUP FOR YOU
THEME OF THE VLOG
WHY AND HOW TO PRE PLANNING
STRUCTURE OF THE VLOG - PART 1
STRUCTURE OF THE VLOG - PART 2
WHAT TO FILM AT A LOCATION
HOW TO BE CONFIDENT IN FRONT OF THE CAMERA
WHY AND HOW TO DO VOICE OVERS
DO'S AND DONT'S OF VLOGGING
EDITING TIPS AND TRICKS
WHY THUMBNAILS ARE IMPORTANT
WHAT DID WE LEARN SO FAR
UPLOADING ON YOUTUBE AND MORE!
CLASS PROJECT
Reviews
I m so happy to be in this class my shy of showing myself in the video is over so happy also my editing have improved now i see all my mistakes why youtube have not monetize my channels wow so happy and also i will be happy to learn more from you guys easy teaching and explaining i really want to be part of the family much love from here in Asia
I didn't see the checklist he mentioned in the introduction. I really wanted to see that. Overall he gave some good tips.
Charts
Price
Rating
Enrollment distribution
3/28/2022
course created date
3/31/2022
course indexed date