Create A Professional Online Shop With WordPress&WooCommerce
Build Your Online Shop Without Any Coding.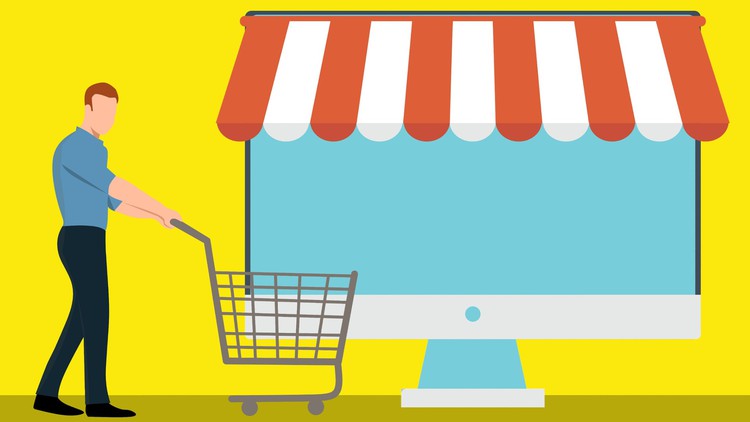 What you will learn
To Be Able Of Creating An Online Shop For Your Business.
You Will Learn About How Important is To Go Online For Your Business.
You Will Be Able To Add 3 Payment Methods On Your Shop Including Accepting Payment From Debit or Credit Card.
A Complete Website Customization.
You Will Learn About How To Add Products On Your Online Shop.
Now Everyone Wants To Buy Product Online At Their Comfort While Sitting At Home. So You Must Run Your Business Online To Increase Sales.
Description
Welcome To Our Course In This Digital World Now It Is Important To Every Business To Come Online If They Want To Grow Their Business. As internet access and adoption are rapidly increasing around the globe, the number of digital buyers worldwide keeps climbing every year. In 2019, an estimated 1.92 billion people purchased goods or services online. After Completing This Course You Will Be To Create Your Own Online Shop For Your Business And The Join Digital World. The Best Thing Is In This Time Every One Wants To Buy Product Online While Sitting At Home In Their Comfort.
Why It Is Important To Create Shop Online?
Online shopping can save time for both the buyer and retailer, reducing phone calls about availability, specifications, hours of operation or other information easily found on company and product pages. There are a lot of reasons why customers today prefer shopping online: Convenience. The convenience is the biggest perk
I Hope You Will Enjoy The Course We Guide You A Complete Process In This Course How You Can Create Your Online Shop On WordPress.
I Will Come Back With Some More Beneficial Course That Will Help You In This Digital World
Best Of Luck See You Soon..
Content
Introduction
What You Need To Start A Professional Online Shop On WordPress
How To Buy A Hosting Plan For Your WordPress
Login To Cpanel And Installing WordPress
Login To Cpanel From Your Hosting Provider Website
Installing WordPress From Cpanel To Get Started
Installing Website Theme And A Complete Online Shop Creation On WordPress
Installing Website Theme For Our Online Shop On WordPress
Woocommerce Plugin Installation
Currency Settings In Woocommerce
Adding Product On Our Online Shop
Adding Payment Methods On Our Shop
Accepting Payment Via Debit Card Or Credit Card
Checking Payment Methods On Our Online Shop
Final Overview Of Our Online Shop Which We Created On WordPress
Final Overview And Do Some More Customization On Our Shop
4/22/2021
course created date
4/27/2021
course indexed date