Complete PowerPoint Tutorial
Learn how to create engaging PowerPoint presentations that will never bore your audience again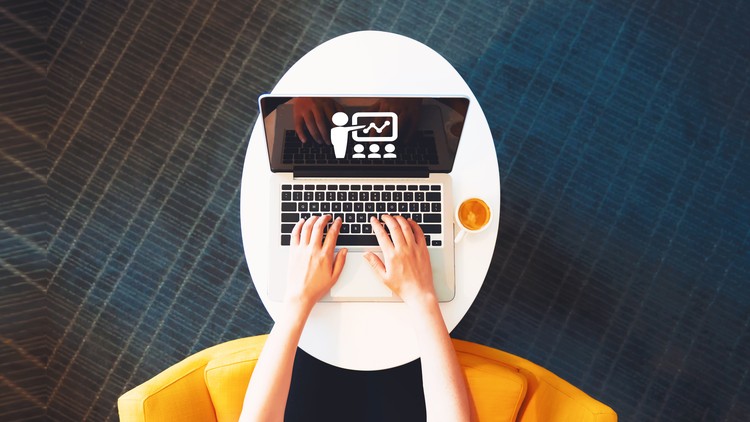 What you will learn
How to use PowerPoint
How to create creative slides
How to email presentations
How to use animations in PowerPoint
How to use transitions in PowerPoint
How to record a presentation
How to insert music into slides
How to insert videos into slides
How to insert pictures into slides
Description
Why this course is for you:
You want to learn how to create PowerPoint presentations that will excite your audience. You are tired of creating basic slideshows. You want to learn the keys of a good PowerPoint presentation.  This course will walk you through the steps of making a slideshow presentation and will teach you how to out together creative slides. You will learn things like using animations and transitions in PowerPoint to make your presentation come alive.

What you will learn:
The complete overview of PowerPoint
How to make a slideshow presentation
How to create engaging slides
How to use animations in PowerPoint
How to record a slideshow
How to insert music and videos into your slides
How to import images from the internet into your slide
How to email slide presentations
How to save slides as a PDF 
Different design themes and combinations
What you will need:
A computer, laptop, or tablet
Microsoft PowerPoint
Hunger to learn
30-day money back guarantee
In the rare case that you feel the course was not helpful or isn't for you I will refund your money up to 30 days.  You have nothing to lose and everything to gain
Content
Introduction
Introduction
Course Outline
Getting Started
Getting Started
Create Presentation
Designing Presentation Slides
Apply A Design Theme
PowerPoint Designer
Import and Reuse Slides
Insert Pictures
Insert Images From Internet
Use SmartArt
Insert Charts
Insert & Customize Shapes
Insert Videos
Insert Audio
Screen Capture and Embedding
Morph Transition
Animations
Advance Grouping and Animation
Quick Styles
PowerPoint Tools & Features
Record A Slide Presentation
Create Photo Album
Email Presentation
Use Notes
Slide Master
Rehearse Timings
Templates
Custom Slideshow
Insert Screenshot
Tell Me
Office Themes
Guidelines
Reviews
First of all thank very much for instructor Kris Ivory who have delivered, taught and present the contents of the course, which were clearly understandable. I'm learning a lot from this course. Well organized..
I can now infuse a lot of the features I did not know of, to make drafting my presentations faster and more appealing
very nicely explained. have covered most of the points. specially the guidelines video gives a clear approach for the need of presentation. Thank you very much for your efforts.
Very well presented and easy to follow along. This is a great introduction to PowerPoint and doesn't get into the advanced features of this application. Using this presentation though will allow you to create a professional presentation. The only knock is that the PowerPoint application used is an older version. If you're using 2019 or 365 there are added features in these versions. But everything presented in this course can be used in the later versions of PowerPoint.
concise and awesome. I liked it and it is very helpful to know all the features of PowerPoint.thanks sir for ur great content.
Good course content but instructor always sounds like he just got out of bed or wants to get back into bed.
I have learn a lot about point, I thought I new how to use power point but I have a new way at look and using power point. I shall be using all your techniques in the future.
Indeed , too good - effective, just the core subject matter explained which makes it easy for the student to grasp which forms a strong footing for the student to improvise skills and enhance the knowledge area. Three kudos to the instructor. ??
It's about the first and best learning on power point I ever had ,Tutor was absolutely clear on delivery
Learnt about the many options available in the Power Point presentation that I was not aware of. Thanks for making this course
Thank you for sharing a really great course. I really enjoyed it, and learned quite a few new tricks.
I've had an amazing experience so far. The instructor is also very clear and moving at a matchable pace.
I took this course to get an overview of it. But the problem is to understand the word of speaker. His words are not clear.
It's too good. I have solve my all problems in power points. Thank you udemy to share this course free.
thanks for this short corse. but i think it is not complete. if may be it will be continue, i would glad that i understand more for powerpoint. anyway, i am apresiated from you for great job
Charts
Price
Rating
Enrollment distribution
7/2/2017
course created date
3/12/2020
course indexed date