Complete NextJS Firebase Course
Create a simple todo app to learn the CRUD operation which suit many social applications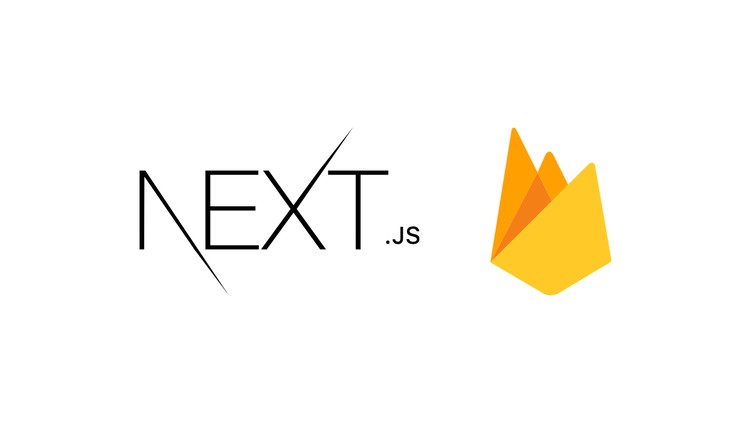 What you will learn
Serverless NextJS development
CRUD operation with Firebase firestore
Learn React Hooks, React Context and React components
Build client-side and fullstack ReactJS apps with NextJS
Description
In this course, we will teach you How to setup the firebase with latest version v9. Firebase allows us to build application in serveless way, we do not need to spend a lot of time to setup the backend.
We will create a simple Todo app with NextJS and Firestore, which let us learn how to do the CRUD operation by using these two great tools
We will walk through how to setup the firebase, make the query to read the todos. We also will simplify the process of styling by using the Material UI.
After that we will create the input form for the user to adding a new todo. No matter the user is insert, update or delete, it will have an alert message show to the users to let them know their operation success.
We will also implement the detect function to detect whether the user want to update or delete the todo. The UI will change accordingly base on the user selection.
So if you also want to learn how to make query on Firebase Firestore, how to deal with the timestamp problem, letting the JavaScript understand the Firebase timestamp object, how to take a specific document to update. The course is for you.
Content
Introduction
Setup Firebase
Read data from Firebase Firestore
Style the todo item with material UI
Create input form with material UI
Create submit function to submit to Firebase Firestore
Create Snackbar alert with Material UI
Delete the todo
Detect the input Area
Update the document in Firebase Firestore
Reviews
Really good course! It did help me understand CRUD operations with Firebase better, even though the version of firebase that I am using is a little bit more advanced at this time. So it will be great if this course is updated accordingly, especially when it comes to the Firebase Admin. I had trouble configuring mine. Thanks
If you have some basic knowledge of ReactJS/NextJS and you are interested in using NextJS with Firebase Auth, Firebase Firestore and Material UI, then you should pick up some ideas this course. I found the course fast paced and easy to grasp. Make sure to use the NextJS documentation to dig into all of the options for SSR. I originally watched this on the YouTube channel but felt that I should support Kim Chen in his efforts, so I bought the course here on Udemy.
I understand that this tutorial is designed for people who have prior knowledge but the pace is way too fast to follow. It would be nice to have a module to teach how to set up some of the extensions used in this tutorial.
This is the greatest course ever that I'd been seen. Especially this course is not for a beginner friendly but it was totally great. I learned a new a log of things such as building UI with very cool MUI framework and even that I never learned something new like using stopPropagation event in the javascript. That's cool. I wish you could update this course with using firebase storage and integrate with this ui v9 Firebase course. <3
Coupons
| Submit by | Date | Coupon Code | Discount | Emitted/Used | Status |
| --- | --- | --- | --- | --- | --- |
| - | 11/3/2021 | 525F019077F1C89BF3EC | 100% OFF | 1000/0 | expired |
| - | 11/11/2021 | 791064F48A8345D9D264 | 100% OFF | 1000/431 | expired |
| - | 12/9/2021 | 34328C7737252C49C790 | 100% OFF | 1000/939 | expired |
10/17/2021
course created date
10/25/2021
course indexed date