Complete Hypnosis Weight Loss Course - Dieting Psychology
Weight Loss Through Hypnosis - Improve Your Fitness Nutrition Diet - Master the Psychology of Weight Loss Via Hypnosis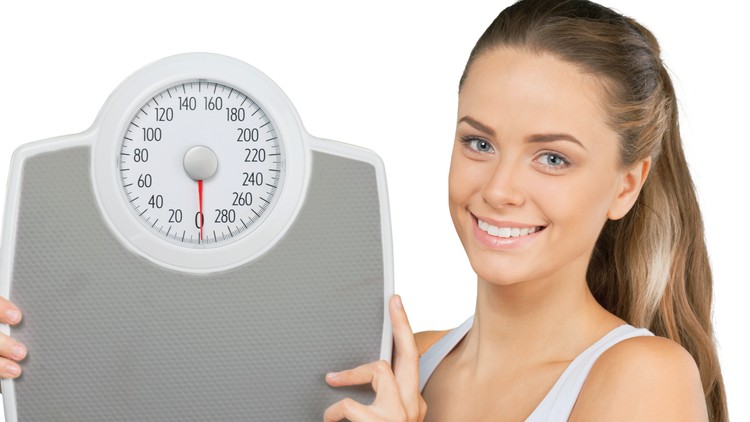 What you will learn
Hypnosis for weight loss
Hypnosis
Self-Hypnosis
Good eating practices
Healthy living techniques
Mindfulness
Description
Complete Hypnosis Weight Loss Course - Dieting Psychology
Weight Loss Through Hypnosis - Improve Your Fitness Nutrition Diet - Master the Psychology of Weight Loss Via Hypnosis
Have you tried to diet only to find it isn't something you seem to be able to commit to? Is the gym not your place? Want to know what is holding you back from being healthy and fit? Then perhaps the key for you is understanding more about yourself and your long-held beliefs about what is possible for you. Using hypnosis, combined with the years of experience of a professional speaker and success coach, you can unlock the mindset of what it takes to get to and stay at your desired weight.

How to use Hypnosis to improve your life

Identify & change limiting, self-defeating beliefs

Create new empowering subconscious beliefs

Daily course lectures designed to keep you focused

Reconnect to the power that lies within you

Downloadable hypnosis MP3 recordings and videos
Healthy people think, feel, and act differently from those who struggle to stay fit. Learn exactly how a healthy person thinks, feels, and acts - You can learn to take new actions, find consistency, and be motivated to the point where you see how natural (and easy) it is!
Hypnotist, Success Coach and Professional Speaker Striker Corbin teaches the mindset for losing weight and living a healthy, fit lifestyle. Students will be given Striker Corbin Hypnosis recordings to use while getting a daily coaching session from Striker. The lessons include tips, motivation, information on living healthy, and additional resources to ensure success. Learn to move away from short term, quick fix solutions and instead be focused on your goal. Hypnosis teaches you the much-needed mind-body connection that is required to achieve any goal.
Here is what Udemy students say about this course:
"Very interesting approach, easy to watch. The only point of improvement for me is to solve the sound problem. Because from one video to another, you have to adapt the sound level. But I really love this course, I have already watched it twice in its entirety !!! Awesome !" Lionel Boyadjian
"This is great! Can't wait to use it regularly and start seeing results." Ann Barry
Content
Learning to finally lose weight and become fit once and for all.
Complete Hypnosis Weight Loss Course - Dieting Psychology Promo Video TJ Only
Reminder This Course Has Real Instructors Ready To Answer Your Questions!
3 Tips on controlling what you eat.
How this course works for you
Weight Loss Hypnosis Session
Creating your dietary and fitness plans
How does hypnosis work?
The Conscious Mind v. The Subconscious
You are getting sleepy...
Identifying your Limiting Beliefs about your body
Transform Your Limiting Beliefs
Think and Grow Slim!
Memorize this Success Formula
Your Body is a Vehicle for Discovery
Your Ideal Self
Let's do a Visualization Hypnosis Session!
Attitude is Everything!
You Can Program Your Brain To Eat The Right Type/Amount of Food Your Body Needs
You and Food
The first thing you need to KNOW...
Learn the common mistakes that even I made!
Don't be so sweet
Gain incredible insight into your eating habits
Start your day using the attached recording
Morning Hypnosis Session (Video)
This technique will slow down your eating.
Clean Your Plate! - Actually don't
Know what to eat by listening to your body
Control WHEN you eat
Control WHY you eat
The Psychology of Exercise
Choose how you will move
Experience the "Magic" in making progress
Fitness through education
Try the 5-Minute test to get you started
Tracking your Progress
Are you ready to get pumped?
Get long lasting results
Conclusion to Complete Hypnosis Weight Loss Course - Dieting Psychology
We Are Close to the End -Still Time for Final Questions
Why do some people succeed where others fail?
Feedback from the Scale, Measuring Tape and You
Additional Success Resource
Your next Weight Loss Hypnosis Session
Congratulations! You are Ready For a Lifetime of Healthy Living
Reviews
I just started this course and I have successfully stopped eating late at night. I think more positively about myself. I also see myself as a new person. I believe that I can make my goals happen. ???
This was a great course that has helped me alot. I joined a gym back in January and did not think that I would stick with it this long. Here we are in June 5 months down the line and I am still there. I have changed the way of my eating and have lost lots of weight . My pants are now falling off. I have learned what i eat but this course has not only effected me being healthier but also my health in other areas. My disability has become less and I have become stronger and now can live a more healthier and be healither all around. This stuff really works.
Enjoying the course so far, a lot of the informal I already know but it is good to go over it again as I do slip backwards from time to time. I am finding the hypnosis sessions very useful.
It is an amazing course. I really enjoyed the tips for a healthy life, and I already started to eat less. Furthermore, all of the hypnosis sessions are above expectations. Thank you for the course, and for the great free app.
This is an informative course on how to live a healthier life. Great advice, and very helpful hypnosis recordings. As a Health Coach in the Psychology of Eating , I would include more information and advice on how to change Patterns through the Subconscious mind. Thank you for your dedication!
Not really any info about dieting psychology (as per the title)--at least not evidence-based information. The tips seems to be based on the speaker's experience and are too general to be helpful (e.g., read nutrition labels). The self-hypnosis bits are better.
As of right now this seems to be a great match for me. I could imagine the doubt and regret beginning to loosen and my mind let go. I am optimistic for the rest of the course, and confident I can reach my goal.
The positive reinforcement on how to improve your lifestyle. I think hypnosis is just used as a sensational way to attract viewers. Essentially it is about reprogramming your brain to believe in yourself and re-assert control of the mind over the body.
Very interesting approach, easy to watch. The only point of improvement for me is to solve the sound problem. Because from one video to another, you have to adapt the sound level. But I really love this course, I have already watched it twice in its entirety !!! Awesome !
Great insights and resources to try, the mp3s could use some audio normalization. The audio on the visualization one is ideal while on the others is a bit compressed.
Amazing, learning new things about the way your body and mind works is so interesting. Kudos to the creator of this course.
Vaniesport@Gmail.Com
September 23, 2020
I could not imagine the value and thoroughness of this course when I signed up. It's so amazing and I feel like Striker really addresses me as an individual. Fantastic!!
I have been listening for about a month now and I look forward to it every day! This course came at a perfect time... This year, 2020 has been difficult for just about everyone. The destruction that took place, around the world in the first quater of 2020, was unblievable. Now, in the third quater of this year is the time to construct! And this is a great place to start. Striker makes the connection thru the computer. Everyone can connect in the privacy of their own home. Doing this program has given me the reason and time to relax, destress and gain confidence back...
This class is excellent. It has already helped me change deeply ingrained eating habits and gotten me more excited about excersize than I originally believed possible. Striker Corbin's self hypnosis audios are very effective and have helped me do better with this class than any other weight loss method I have previously attempted.
I just started the course and I am loving it. So much wonderful information. Learning and uncovering things that I have wanted to do for a very long time. The app is so easy to use. Striker is one of a kind!! Awesome teacher!!
Coupons
| Submit by | Date | Coupon Code | Discount | Emitted/Used | Status |
| --- | --- | --- | --- | --- | --- |
| - | 8/31/2020 | 874DB601AC26D0CC634F | 100% OFF | 40000/4589 | expired |
| - | 9/21/2020 | ACD790BBF53776D61DC9 | 100% OFF | 40000/1517 | expired |
| - | 10/6/2020 | 52ACE617D4643DCAB3FE | 100% OFF | 40000/2923 | expired |
| - | 11/5/2020 | 2E4D5ED89B5DC3EA068F | 100% OFF | 40000/2663 | expired |
| - | 12/8/2020 | 2CCD78932582ADC1945E | 100% OFF | 40000/1943 | expired |
| - | 1/7/2021 | 112B8F6464820E130D00 | 100% OFF | 40000/1705 | expired |
| - | 2/15/2021 | 7361267E69EAA5F464DC | 100% OFF | 40000/4087 | expired |
| - | 8/21/2021 | 7115B14D57D2059AF28C | 100% OFF | 40000/2090 | expired |
| - | 9/19/2021 | 8B5F57C71D5F9044445F | 100% OFF | 40000/1092 | expired |
| Ignacio Castro | 2/2/2022 | 451F6EC8DF13624287B4 | 100% OFF | 1000/950 | expired |
| - | 4/2/2022 | B4212F68950684F1B0F1 | 100% OFF | 1000/230 | expired |
| - | 5/1/2022 | 85AA23EF504650895D35 | 100% OFF | 1000/978 | expired |
| - | 6/4/2022 | 596C25DECE25C030CF1B | 100% OFF | 1000/981 | expired |
| - | 7/4/2022 | 50E5B1C1D4C42C64A115 | 100% OFF | 1000/872 | expired |
| - | 7/9/2022 | AF131218DA2AC55F0391 | 100% OFF | 1000/972 | expired |
| - | 8/13/2022 | 9D5132AE8D5E1402214D | 100% OFF | 1000/788 | expired |
| - | 10/6/2022 | 3D334BB5BA0933A29117 | 100% OFF | 1000/995 | expired |
| - | 11/14/2022 | 86B0E8683401C44CBB3E | 100% OFF | 1000/628 | expired |
| - | 12/17/2022 | THANK121 | 100% OFF | 1000/800 | expired |
| - | 12/23/2022 | 607724C9C49AADFA97C8 | 100% OFF | 1000/507 | expired |
| - | 12/29/2022 | E490F0F24E98F0E33E8E | 100% OFF | 1000/515 | expired |
| - | 1/4/2023 | 6A3A01B4C1D04DBB93E4 | 100% OFF | 1000/396 | expired |
| - | 1/10/2023 | THANKS009 | 100% OFF | 1000/689 | expired |
| - | 1/30/2023 | 283D5DD0C7B1D486B671 | 100% OFF | 1000/636 | expired |
| - | 2/8/2023 | 420C34D21F37A93A8B97 | 100% OFF | 1000/500 | expired |
| - | 3/10/2023 | E8CEBE83BFC1BAC2A3A6 | 100% OFF | 1000/869 | expired |
| - | 3/18/2023 | C23183CCC63CCAB8B6CF | 100% OFF | 1000/230 | expired |
| - | 4/11/2023 | 4AFCC0B20DC530240328 | 100% OFF | 1000/305 | expired |
| - | 4/21/2023 | BCAC005713EDD3E47399 | 100% OFF | 1000/306 | expired |
| - | 5/5/2023 | 2E319C68FF4B1491F975 | 100% OFF | 1000/174 | expired |
| - | 5/24/2023 | BD5B9522B7ADC7A85415 | 100% OFF | 1000/237 | expired |
| - | 6/9/2023 | 8184255DBF5810E684EA | 100% OFF | 1000/176 | expired |
| - | 6/24/2023 | 45DDFA403D558693E99E | 100% OFF | 1000/219 | expired |
| - | 6/30/2023 | 29A20D50E820C01EF3AD | 100% OFF | 1000/320 | expired |
| - | 7/29/2023 | 560D124C5290CDDC73B4 | 100% OFF | 1000/469 | expired |
| - | 8/6/2023 | 5665BA150AA2998BFF74 | 100% OFF | 1000/505 | expired |
| - | 9/10/2023 | A5DE247D6CA20696F589 | 100% OFF | 1000/268 | expired |
| - | 10/11/2023 | E483BA714FC96C581AA3 | 100% OFF | 1000/818 | expired |
Charts
Price
Rating
Enrollment distribution
6/17/2020
course created date
8/31/2020
course indexed date