A Complete Introduction to English Linguistics
A detailed and thorough comprehension of the English language. Your true guide into the future of English.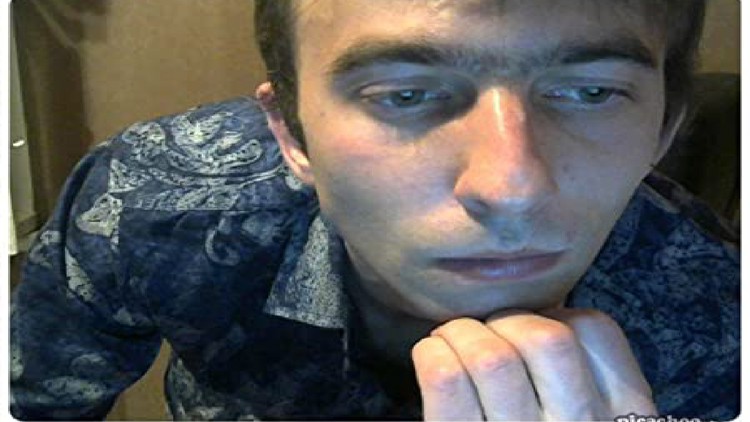 What you will learn
At the end of this course you will have a groundbreaking vision of what the English language actually is.
At the end of the course you will be able to understand the fundamentals of spoken and written English.
At the end of this course you will be able to speak English at a beginner's level.
At the end of this course you will have confidence to move forward with the study of English with ease and no fear.
Description
Whether you are new to learning English, need to refresh knowledge, or you are a language enthusiast, polyglot, or even a teacher of English, this course is for you. You will get all the fundamentals that make the essence of language. You will no longer be confused with language terminology and the mechanics of how to learn to speak English fluently.
Advantages to Knowing English
English is the instrument of worldwide communication, trade, tourism, and career success. English is everywhere. A better job in computer science in San Francisco is English. Tourism to anywhere is English. Any successful business or trade in any country is English. English is the present and the future of your success.
My Promise to You
I created this course not just to make money but to teach you the knowledge that will help you with language learning and language comprehension since I was in your shoes once. If you need support, I will be just a message or an email away. I love what I do, but most importantly I love when my students succeed and that for me is priceless. Your success depends on your motivation and I will make sure that you get all the help you need to succeed in your endeavors.
My Genuine Advice
Don't stop your study. English is robust, alive and kicking, and so are you. This course is the ultimate beginner, but next is your move to get the essentials of English.
Right now, I am working to a very tight schedule to produce my next course. Please wait for the course to see more cool things that will be covered. See you soon.
WHY IS LINGUISTICS SO IMPORTANT?
The meaning of life is the motion.
Once you are adult, you have to do something with your life. Whatever the age or the accomplishments, it all comes down to moving forward. A little step farther is the next right move. If you stop, it is the beginning of the end. The fortune favors the agile. Luckily, you are blessed, sensing the opportunity knocking on your door. Now you know, your success is out there right across the ocean beckoning you.
So here is your life, and your life gives you the key to your future – a ticket. You grab hold of the ticket in your hands and rush to the wharf to board your ship sailing into the future. And here it is – your ship – the Titanic. Your heart cringes at the thought.
You dash to the nearest ticket office. But your last glimpse of hope is dispelled. The office is close. There is no chance to return the ticket, but you have to make the choice.
Life is about moving forward. Life is about making choices. Life is about hatching chickens and not of being hatched as one. You board the damn ship, but with some preparation to face the iceberg. You know it is coming.
First you rush to the store to buy a safety vest, but here is the thing - the first lesson of your "un-purpled" life: The safety vests are all sold out. You see there is none left for you. The valuable lesson here is… you are definitely not alone out there to swim in the ocean in their hunt for success. Success is not something existing out there, created for you, and waiting for you, but rather, success is something that someone else is aware of, too, and passionately hunting for it – usually unaware of YOU, often not caring of YOU. So, delicious food, warm clothes, safety vests, and even bulletproof vests, are all out. It is the scapegoat sales person who is to be found guilty here for selling the last Turbo Man to the one in front of you in the line – just to leave YOUR child crying and make YOU the loser in your child's eyes.
You decided to board the ship anyway. Without the vest, fine. Deal is on. I take IT.
On your way back to the wharf, though, you see a bookstore full of books and NO customers. You have some money on you and obviously you will no longer need it. You get some books, condoling yourself, and reassuring yourself that it would at least be a pleasurable ride for a part of your voyage. You buy books worth your finances and mentals, and carry it ambitiously aboard, with some others sneering and snickering at you.
The ship honks and dwindles away into the darkness of the night's ocean. People all around you are having fun, socializing. They sail into the future of their hope and prosperity, and they hid away their safety vests out of the social eye – in case of danger, hushing it to say anyone anything.
And here it comes in the middle of the night – the destiny. The iceberg is on the way. The ship of life has nowhere to swerve but smash herself into the tower of death.
People all rush to safety by grabbing their safety vests and jumping into the ocean of misery. The ship has arrived at her final destination.
You are perfectly, brightly aware the ship goes down, and she won't jump over the ocean of misery to reach the Land of the Covenant. You can't stay aboard, you jump, too, but into the ocean of opportunity. Recently, you've learned the secret that the SURFACE can keep you up, you learned the secrets of breathing, and moving, and talking. You learned the deepest secrets of SPEAKING SKILLS.
Suddenly, a glimpse of hope enlightened the star-studded sky with your only voice still echoing around. The rescue ship has picked you up. Unfortunately, people all around you were all dead in their safety vests. The rescuers are speechlessly amazed at the miracle, and call you a godsend.
All of a sudden, they ask you, "What are you holding in your hand, sir?"
"It, oh, it is A Guide to Stay on Surface: The Rudiments of Linguistics."
Content
Intro
Author's Intro
The History of Linguistics
What is LINGUISTICS?
MICROLINGUISTICS
What is SYNTAX?
What is MORPHOLOGY?
What is LEXICOLOGY?
What is PHRASEOLOGY?
What is GRAMMAR?
What is PUNCTUATION?
What is SEMANTICS?
What is PRAGMATICS?
What is SEMIOTICS?
What is STYLISTICS?
What is PHONETICS?
What is PHONOLOGY?
MACROLINGUISTICS
Inter-Disciplinary Studies
Intra-Disciplinary Studies
The Ultimate Course Review
2/9/2023
course created date
8/19/2023
course indexed date