Chakra Healing
Clearing For Better Energy, Thinking. Clear out the garbage clogging up your Chakra energy systems quickly and easily.
Esoteric Practices
category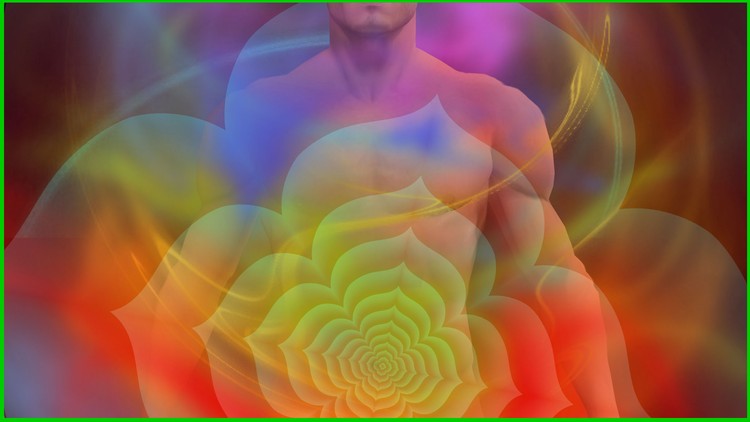 What you will learn
Clear the Chakra energy centers in their bodies
Learn what the 7 Chakras are and what they do physically and emotionally
How to install more positive energy into them
Description
Your Chakras are the energy centers of your body, mind and soul. You can't see electricity and chances are you can't see your Chakras, bun we know the power of electricity. We don't always understand our own power system.
Chakra healing and clearing is like changing the oil in your car, washing the sheets of your bed. If you don't look after your car, what happens? it breaks down. When those warm sheets come out of the dryer, what do you feel? That tonight, you are going to sleep in a nice, warm, comfortable bed.

Clearing your Chakras is like that. Every day, we are bombarded with tragedies on the nightly news Our boss or co-workers upset us. That car cuts us off. We walk in an electromagnetic soup that our ancestors couldn't dream of. Our food and drink choices aren't the best. All the trappings of modern life pollute our subtle energies.
We end up tired, depressed, obese, angry and lost.
When you regularly clean your Chakras, you start reversing decades of abuse and begin tuning your body so it is a Lamborghini, instead of a 1960 Valiant, that hasn't had an oil change in 6 decades.
In this course, Jon will walk you through three sets of Chakra Healing exercises.
There are Seven Chakras:
Crown
Eye
Throat
Heart
Solar
Sacral
Base
The exercises take short minutes and almost immediately, you will feel the blocked energies start to move in your body. Your friends and family will be asking you what you are doing as they will see the difference in you.
As you grow in knowledge and expertise through daily practice, you will tune into your body and start knowing which clearing and healing exercises you need right now.
Be one of the first in the world to get lifetime access when you take this course today! You can count on me to answer every single discussion you post in the course and to do my best to help you to get through the challenges you are facing today in keeping your Chakras happily humming when you take this course today!

Content
Introduction to your Chakras
Introduction
Who is Joan Kaylor?
The Chakra Clearing
Introduction
The Energy Body
The Chakra Map
Chakra Clearing via Breath
Root Chakra Clearing
Sacral Chakra Clearing
Solar Plexus Chakra Clearing
Heart Chakra Clearing
Throat Chakra Clearing
3rd Eye Chakra Clearing
Crown Chakra Clearing
Chakra Breathing
Chakra Cleansing via Lemurian Hand Clearing
Introduction
Root Chakra Clearing
Sacral Chakra Clearing
Solar Plexus Chakra Clearing
Heart Chakra Clearing
Throat Chakra Clearing
3rd Eye Chakra Clearing
Crown Chakra Clearing
Lemurian Hand Clearing
Chakra Cleansing via Atlantean Pendulum Clearing Techniques
Introduction
Root Chakra Clearing
Sacral Chakra Clearing
Solar Plexus Chakra Clearing
Heart Chakra Clearing
Throat Chakra Clearing
3rd Eye Chakra Clearing
Crown Chakra Clearing
Atlantian Pendulum Clearing Techniques
Conclusions
Next Steps
Help Your Fellow Students
Bonus Lecture: Stephanie Elderinghoff
Reviews
Joan is a very likable teacher. She gave a basic overview of the chakras. I especially like her technique for clearing and balancing the chakras.
The course is beginner-friendly, I surely got a lot of information and to be implemented in my daily life.
The day after completing this Chakra Healing Certification I felt more vibrant than ever before. I was happy and energized. Very amazing! It worked well.
Lucretia
September 21, 2017
The instructor, Joan Kaylor, increased my understanding of Chakra healing and clearing. She encouraged students' contributions and participation. The course gave me a deeper insight into clearing the chakras via breath, Lemurian Hand clearing, and Atlantean Pendulum Clearing Techniques. The Atlantean Pendulum Clearing Technique was most helpful. The Bonus Lecture with Stephanie Elderinghoff, Marriage & Family therapist, provided meaningful guidance utilizing the pendulum to balance the chakras.
For me it's a good review. I liked the grounding exercise. I'll do it first thing in the morning, whether I feel "spinney" or not.
I thoroughly enjoyed this course and learned awesome techniques! Thank you! Course is clear and easy to understand.
Got For Free So Five Star Anyway !!! Just kiddin" !! The course is really explaining and awesome! I'm going to use every techniques taught in this course. Thanks!
She is so knowledgeable and shows enthusiasm for sharing.Have really enjoyed understanding more about chakras and ways to clear. The bonus was spectacular!!
her explanations of something I was always interested in but never had the time to pursue are easy to understand
he never teach anything in a rush, he divide things into small bits so that students can understand them better...
Very interesting information on the chakra and energy fields. I enjoyed every bit of this course and look forward to more courses in the future
Excellent course, Thanks for providing me with all information i need to start Chakra Healing practice.
Instructor's delivery of this course is very clear and a lot of new information I have learnt alotfrom this course.
An excellent Course, Joan Kaylor has good knowledge of her subject, and has wonderful enthusiasm and a sense of fun which makes learning easier. Would love to take another course with Joan
Big help for my Reiki & Massage Therapy business. Just finished a scholarship in Massage Therapy. I love your chakra healing course. The Lemurian clearing and Atlantean pendulum clearing is effective. I tried scanning your aura while explaining the process. It's working. Tried the healing technique 5/6/11 on a friend diagnosed with pancreatitis and gallstone . She immediately feels better. Still waiting for next week's prognosis. Now she is alive and well (2018). Thank you for your generosity.
Coupons
| Submit by | Date | Coupon Code | Discount | Emitted/Used | Status |
| --- | --- | --- | --- | --- | --- |
| - | 8/4/2019 | CHAHEAL01 | 100% OFF | | expired |
| Lee Jia Cheng | 2/21/2020 | 4D3CF998EE1B5526AC6C | 100% OFF | | expired |
| - | 6/22/2020 | CHEXPJUNE252020 | 100% OFF | 40000/2530 | expired |
10/15/2015
course created date
8/4/2019
course indexed date