Cyber Security Course for Beginners - Level 01
Learn the Security Fundamentals required for your everyday online presence.
Network & Security
category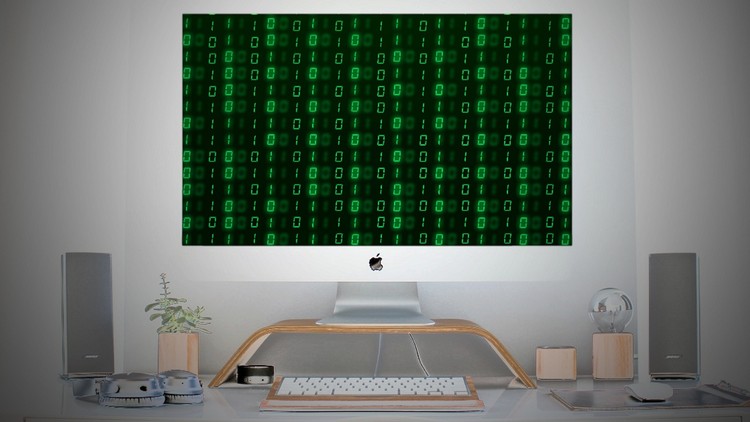 What you will learn
The Students will understand the basic concepts of Cyber Security.
The Students will learn how to protect themselves from the predators of the Internet.
The Students will be able to take precautionary measures to stay safe online.
Description
Cyber Security is one in every of cutting-edge most up to date profession fields. This course will provide a wide overview of Cyber Security concepts and practices. Beginning with underlying fundamentals of cyber security, additional lessons discover centre technologies along with encryption, sandboxing, and antiviruses. Securing your Wordpress website and your online identity is likewise featured, as are secure online transactions, email security, and how to conduct cyber activities. 
The course unfolds over 15 video training and supplemental substances.We will be constantly adding new videos into this Course. Videos include the understanding of the security concepts and talk on making the non-technical users of the internet understand the realm of cyber security and understand how to protect their online identity. The Studying is self-paced, however the complete series may be experienced in about one weeks. And moreover we have made sure to add topics that would help the general public to understand the basics of Cyber Security in order to protect themselves from the predators of the internet.
Content
Certified Secure Netizen
Introduction to Security
Internet Security
Internet Security - Configuring Chrome Security Settings
Internet Security - Configuring Firefox Security Settings
Internet Security - Configuring Internet Explorer Security Settings
Identity Theft
Encryption
Sandboxing
Scanning Viruses Using Online Tools
Secure Online Shopping
Securing your Emails
Antiviruses
Antiviruses - Configuring an Antivirus (NOD 32)
Reviews
I thought this beginners course was for those wanting to break into cyber security as a career. In fact it is the consumer portion of cyber security. Basically tells you how to keep your personal pc from getting hacked and how to avoid falling for scams and preventing id theft. I knew everything the course taught, but the info is still there.
Pretty good for a beginner. Still, do your own research. This course will get you started in Cyber though.
Danielle
December 15, 2022
Very Insightful and informative. Loved the terminology explanations and guidelines on how to secure browser and information.
It was more like an awareness course for the people who are not aware of the abc of security....As i had worked in security so didn't found it useful but yea had learned one thing and that is the online virus detection tool namely virustotal..thanks for that
would rate 5 stars to this course if the instructor explain each concept explicitly and elaboratively with plenty of example. overall i think it is quite good for initial into to the course before getting deep dive into it.
The recording is done at low level. I have my speaker up all the way can barely hear him. Content is good for a user with no computer experience.
Simply because its good for any one starting out and even advanced techs to know and/or review the basics i feel its elemental to have a complete and solid understanding of any skill set...the fact someone took the time to make this course and share it for free with the world is awesome its definitely appreciated
i just think the voice quality could be better, and i do my research most of time to understand some concepts that he seems to get over it.
I found the course very informative and it kept me intrigued all evening to the point i finished the course. I would have liked to have had information on what each of the viruses worms trojans etc learn about what they do.
Its audio is very low compared to other courses and presentation can be improved with good animations and layouts rather than a plain text .
I am new in the cyber security space, this actually is my very first course on cyber security, and I must say that it has been very interesting.
Was not what I thought it was, yet there is some very good information that I will apply to both my knowledge and life.
Better than just reading, sound could be better , few things revealed was nice, could add more interactive material, overall ok,
It all new to me. I am interested in learning as much as I can but am not extremely proficient in computers as I would like to be.
Kurs dobry dla osób nieobeznanych z najprostszymi zagadnieniami związanymi z bezpieczeństwem "w sieci".
Charts
Price
Rating
Enrollment distribution
2/17/2017
course created date
11/2/2019
course indexed date