Cardio & Abs 7 Day Challenge
Burn Fat, Sculpt And Chisel Your Stomach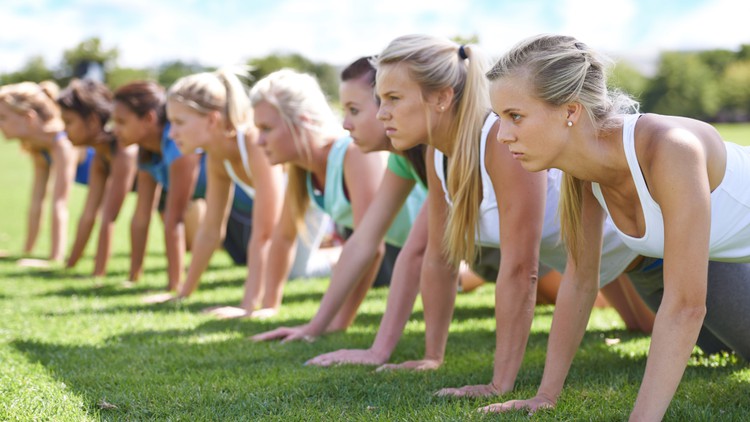 What you will learn
You will learn how to effectively target and strengthen your core muscles
You will learn how to perform intense and effective cardio workouts using just your body
Step-By-Step HIIT Training Workouts
You will learn how to burn massive amounts of calories
Description
Welcome to the Fat Melting, Calorie Burning Cardio & Abs 7 Day Challenge HIIT Fitness Program.
THIS PROGRAM INCLUDES 7 SWEAT-INDUCING, MUSCLE-PUMPING WORKOUTS, DESIGNED TO HELP TRANSFORM YOUR BODY.
Just follow along for the next 7 days and YOU'LL BURN FAT, SCULPT AND CHISEL YOUR STOMACH IN THESE 7 AMAZING CORE, CARDIO, & ABS WORKOUTS .
Try to do each class in order, one day after the other, NO REST DAYS!
For example, Week 1 has 7 workout classes, so you would do one class per day, Monday - Sunday, with no days off for rest days.
Then, you will resume with Week 2 - Day 1 on Monday. You don't have to start on a Monday, this is just an example schedule to follow.
Don't worry if you can't do all the workouts because you are too sore or don't have the time, just try your best. You will have access to these classes for life, so you can try to do better the next time you go through the program.
Program Overview - Cardio & Abs 7 Day Challenge
OVER 3 HOURS OF HIIT CLASSES
7 Days
7 Workouts/Week
7 Workouts
30-40 Mins/Day
Beginner - Intermediate
Program Includes
Strength | HIIT | Muscle Building | Tabata | Cardio Kickboxing | Bootcamp
Equipment Needed
Dumbbells or Resistance Bands, Mat,* Step or Bench*
* Optional
Content
Cardio & Abs 7 Day Challenge
Abs On FIRE!
Day 1 - Get Ready to Sweat!
Day 3 - Cardio Burn!
Day 4 - Non-Stop Sweat!
Day 5 - Hurts To Laugh
Day 6 - Sweaty Mess!
Day 7 - My Entire Body Hurts!
11/3/2017
course created date
8/3/2022
course indexed date