All in One Video Editing Masterclass with Camtasia
Learn How to Record Computer Screen and Edit Any Type of Video with Camtasia. From No Video Editing Experience to PRO.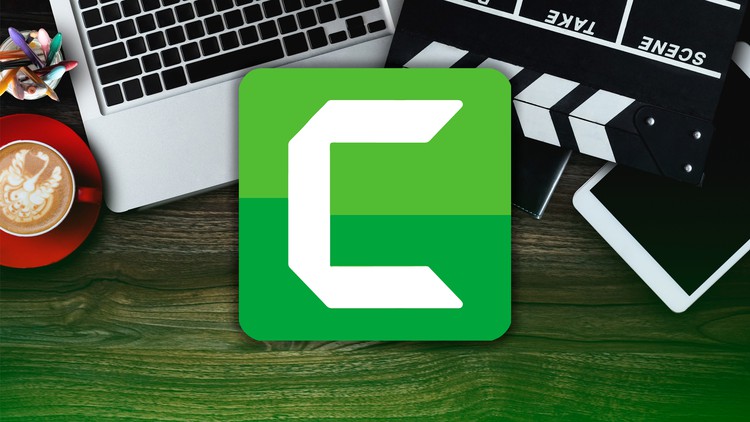 What you will learn
Edit An Entire Video from Beginning To End, Using Professional And Efficient Techniques
Able To Record Computer Screen and Can Make Tutorial Type Videos
Split & Delete Unwanted Portion from The Video
Add Text, Images and Logos in Video
Use Different types of Behaviors In Text & Images
Add Watermark In Video
Blur Out Any Confidential Info and Watermark From Video Clip
Crop Any Video and Add Some Super Cool Effects
Zoom In and Zoom Out Video Footage
Add Captions in Any Video
Add Different Transitions Effects in Videos
Add Highlighted Effect in Mouse Pointer
Create Amazing Spotlight Effect
Make Video Slow Motion or Fast Motion
Record Microsoft Powerpoint Slideshow
Remove Unwanted Room Noise from Audio
Easily Add Background Music
Add Voice Over in Any Video Clip
Play Multiple Videos in One Screen
Create GIF using Camtasia
Remove Green Screen and Add New Background In Video
Create Slideshow Video from Sketch
Color Grading and Color Adjustment to Get Professional Look in Video
Add Hollywood Film Effect, Cartoon Effect and Many More
Best Render Settings for Quality Output
Apply Best Practices for Creating Effective Videos
And Much More!
Description
Get started with Camtasia today and start learning screen recording & video editing LIKE A PRO.
Camtasia is a powerful screen recording and video editing software that allows you to create professional-quality videos for a variety of purposes, such as instructional videos, product demonstrations, or marketing content. This course is designed to teach you how to use Camtasia to create engaging and effective videos.
In this course, you will learn the basics of Camtasia, including how to record your screen, capture audio, and import media files. You will also learn how to edit and enhance your videos using Camtasia's editing tools, such as trimming, splitting, and adding effects, animations, and much more.
There is no complexity like Adobe After Effects, and Adobe Premiere software.
Why would you need this?
Camtasia Studio is a powerful, easy-to-use, and user-friendly video editing software. It will become handy to know how to work with it.

Make Fantastic Videos for School, Office, Home, Work, Sales, and Shows – Suitable For All Industries!

You will able to record your PowerPoint slide presentation with this software.

If you want to make a tutorial and need to record your PC screen then Camtasia Studio is essential for you.

I will talk about everything you need to know in order for you to make your video professional.

Express your creativity.

Deliver your message to The World.
Throughout the course, you will have the opportunity to create several video projects, including green screen video production, a tutorial, a slideshow video, and a marketing video. You will also learn best practices for creating effective videos, such as optimizing audio quality, using visual aids to support your message, and adding call-to-actions to encourage viewer engagement.
By the end of this course, you will have a solid understanding of Camtasia and be able to create high-quality videos that effectively communicate your message. You will also have a portfolio of video projects to showcase your new skills and knowledge.
My Promise to You
I'm a full-time video editor and online instructor. I'll be here for you every step of the way. If you have any questions about the course content or anything related to this topic, you can always post a question in the course or send me a direct message. I will answer your questions.
Go ahead and click the enroll button, and I'll see you in lesson 1!
Content
Introduction and Software Interface Overview
What We will Cover in This Course
Camtasia Software Interface Overview
Working with Camtasia Screen Capture
How to Record Computer Screen
Manage and Organize Files and Projects
Start Video Editing with Camtasia
Understanding Canvas and Timeline In-Depth
Create Project and Add Media In Timeline
Split and Delete Unwanted Portion from The Video
How to Add Text in Video
How to Install and Use Custom Fonts in Video
Add Typewriter Effect in Text
Add Images Or Logo in Video Clip
Add Different Behavior in Text and Images
Add Watermark in Video
Blur Out Any Confidential Info or Watermark from Video
How to Add Zoom In and Out Effect in Video
Use of Crop Tool and Add Some Cool Effects in Video
Adding Captions in The Video
How to Freeze Frame or Extend Video Clip
Working with Animations & Visual Effects
Add Transition Effects in Video
Cursor Effect - Change Mouse Pointer to Highlighted or Magnified
Create a Cool Spotlight Effect
Slow Motion or Fast Motion Effect Add in Video
How to Make Lower thirds - Step by Step
Color Grading in Camtasia to Make Videos More Professional
Cool Video Editing Effects - Comic Book Effect
Color Animation Effect - Change Video from One Color to Another
Camtasia Studio with Microsoft Powerpoint
Record Microsoft PowerPoint Slide Presentation
Working with Audio (Very Important)
Basic Editing of Audio
Remove Unwanted Noise from Audio
Add Voice Narration (Voiceover) in Camtasia
Easily Convert Video to Audio
How to Add Background Music in Video
Advance Editing with Camtasia
How to Make GIF in Camtasia
How to Play Multiple Videos in One Screen
Green Screen Video Production
Create Slideshow Video from Sketch
Make Your Video Cinematic - Hollywood Film Effect
Square Shape Video Editing - Best for Facebook, Instagram and Tiktok
Keyboard Shortcuts to Speedup Editing Process
Importance of Keyboard Shortcuts to Do Editing Faster
All Keyboard Shortcuts of Camtasia
Valuable Resources for Editors
Free Stock Video Footage
7 Resources for Free Music
Get Tons of Free Fonts
Get Royalty Free Images
Export Video to Get Final Output
Best Render Settings for YouTube, Facebook and Web
Custom Production Settings for Rendering
Coupons
| Submit by | Date | Coupon Code | Discount | Emitted/Used | Status |
| --- | --- | --- | --- | --- | --- |
| - | 3/5/2023 | A2469B64315AFE2AE7CF | 100% OFF | 1000/745 | expired |
| - | 4/4/2023 | 31A9F94FE132CC1373E3 | 100% OFF | 1000/614 | expired |
| - | 5/3/2023 | 55D59432C00C4AEF2765 | 100% OFF | 1000/994 | expired |
Charts
Price
Rating
Enrollment distribution
SkillShare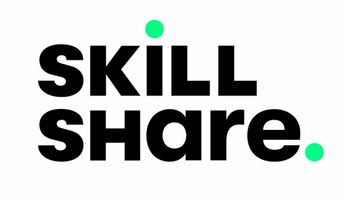 Unlimited access to 30 000 Premium SkillShare courses
30-DAY FREE TRIAL
COMIDOC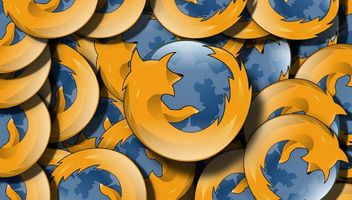 Want FREE online courses ? Our FIREFOX extension lists Udemy freebies in realtime !
FREE
2/3/2023
course created date
3/5/2023
course indexed date