Business Mastery Blueprint : 8 P's Framework for Success
Master the Essential Elements of Business Success with the 8 P's Framework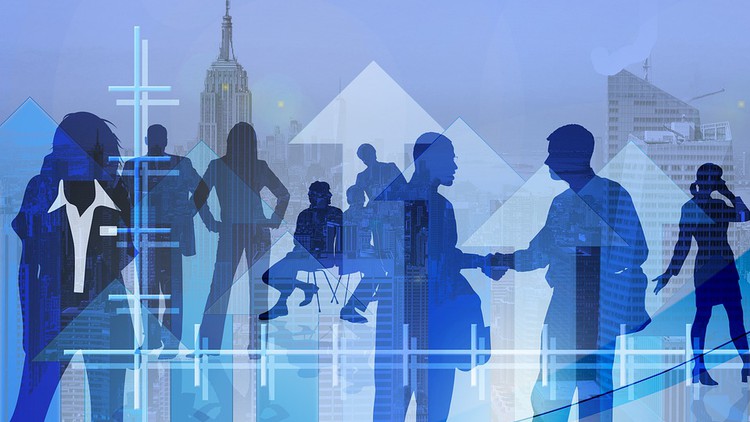 What you will learn
You will learn how to apply the 8 P's framework to your own business for increased success and profitability.
You will get a deeper understanding of the essential elements of business success, including purpose, people, product, and more
You will learn practical strategies for implementing each of the 8 P's in your business.
You will learn about pricing and positioning strategies to help you compete in your market and attract more customers.
You will get tips on how to optimize your business processes and performance to improve efficiency and productivity.
Description
Welcome to the Business Mastery Blueprint: 8 P's Framework for Success, the ultimate course for entrepreneurs, business owners, and professionals looking to take their business to the next level.
In this comprehensive guide, you will master the 8 P's framework for business success. From defining your purpose and identifying your target market, to developing a winning product and optimizing your pricing and positioning, you will learn everything you need to know to build a strong and sustainable business.
Each module of this course is designed to give you the tools and strategies you need to succeed. You will learn from real-world examples and case studies, and you will have the opportunity to apply what you learn to your own business.
Here's what you can expect to learn in this course:
Define your purpose and align your business goals with your values

Identify your target market and develop a deep understanding of their needs and desires

Develop a winning product that solves a real problem for your customers

Optimize your pricing and positioning to maximize your profitability

Streamline your processes and optimize your performance to increase efficiency and effectiveness

Build a strong team and create a culture of excellence

Measure your success and continuously improve your business over time
By the end of this course, you will have a comprehensive understanding of the 8 P's framework and how to apply it to your business. You'll be equipped with the tools and techniques necessary to achieve sustainable growth and long-term success in today's competitive business landscape.
Whether you're an aspiring entrepreneur, an established business owner, or a seasoned professional looking to enhance your skills, the Business Mastery Blueprint: 8 P's Framework for Success is the perfect course for you.
Enroll now and start your journey towards mastering the essential elements of business success!
Content
Introduction
Introduction
8 P's Business Success Framework
8 Steps Business Success Framework
1st P -Purpose
2nd P- Problem
3rd P - Prospect
4th P - People
5 th P - Product
6 th P - Pricing & Positioning
7th P - Process & Performance
8th P Profit
Conclusion
Conclusion and Next Step
2/26/2023
course created date
3/30/2023
course indexed date