Learn Burp Suite, the Nr. 1 Web Hacking Tool
Learn how to make you web application testing easier and faster with the Burp Suite.
Network & Security
category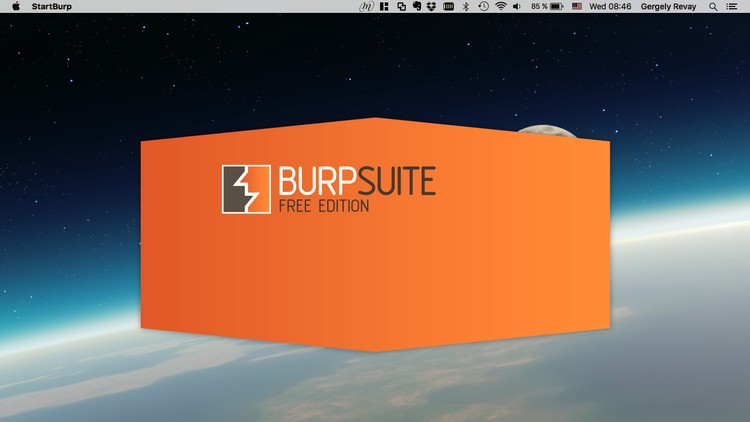 What you will learn
Learn how to use the Burp Suite in a web application penetration test
Through examples show you the main functionality of the Burp Suite
Start you in your way to become an efficient penetration tester
Description
This course will help you to master the Burp Suite. If you are doing or wanting to do penetration testing, then it is 100% that you will work with web application. At the moment the Burp Suite is the most important tool for that. What you learn in this course can be immediately used in web application assessments.
Quickly Master the Most Important Web Hacking/Penetration Testing Tool, the Burp Suite.
Learn the most important features of the Burp Suite
Hands-on exercises
Automate what you can
Do efficient manual testing
Content and Overview
This course focuses on the Burp Suite. It is not a web application hacking course, although you will get to know various web attacks, which you can immediately try out yourself. First you will setup your own test environment with the Owasp WebGoat vulnerable web application and the Burp Suite. Then I will show you how to use the various modules in the tool. These modules can be used in different parts of the penetration test. They help you to easily reuse request or to automate some of your work. We will try out these tool together by attacking the WebGoat. The course if fully hands-on, so that you can do everything yourself as well. After finishing this course you will be able to employ the Burp Suite in your work immediately, whether you do penetration testing or any other web related work.
Content
Setup
Introduction
Download resources
Environment Setup
The Tool
General Concept
Proxy Module
Repeater Module
Target and Spider Modules
Sequencer and Scanner Modules
Intruder and Comparer Modules
Reviews
The guy knew his stuff and was clear in delivery. Would have liked a bit more practical content to explore, particualry as it was a fiddle to get the lab installed.
Christian
November 1, 2022
The course is good so far, but there is a background noise, which isnt very nice to hear for a long time.
Thanks for the videos. I think It could be better if you add more examples with the videos. Lesson 6 and 9 are awesome
Its from 2015 and a lot has changed with Burp since then. It should really be updated and the screenshot of burp is really hard to read. Also the gentlemen speaking is hard to understand. I know it's free but this day and age the tech is way better and even cheap free stuff can do better.
Great coach. I would be glad to meet u next time. Although some stuff were just like magic, yet I enjoyed it.
Initial videos lacked some practical knowledge, but eventually with later videos, all hands on were shown and explained with different options to explore.
worst course you have wasted my 2 days bro i suggest you stop teaching and stop wasting our time MY FRIENDS GO TO YOUTUBE YOU GET AMAZING CONTENT TO LEARN
Thank you for continuing your help in my learning. I wish this could help me get a better job opportunity.
Very informational and to the point with no unnecessary long lectures. Really liked this course. Geri is awesome
I am so grateful that you made this course, Thank you for teaching me I learned a lot, I will be looking for more of your lectures. :)
Helping me very well to determine the different modules available in Burp Suite and what they're accessed for.
good interpration and understandable voice and content delievery is fabulouse ... everything is good but just try to get indian instructers who taught students in hindi because there are some students who are not familiar with english and also an indian instructer can connect with indian students easily ,that's all loved the course helps me alot in the thanks for this is much help !UDEMY!
Chandrasekaran
December 11, 2020
Actually , I preferred all things to keep and Started Video. So that i can Understand the Process. unless tomcat installation process took difficult.
Your class is good but you need to improve some area like: Please improve your presentation style. I am very curious in it but your presentation is too boring.
Fue genial aprendí mucho a pesar de que era en ingles gracias al apartado en español que lo iba traduciendo logre comprender mucho mejor me gusto este curso
Charts
Price
Rating
Enrollment distribution
12/6/2015
course created date
9/8/2019
course indexed date
mory2154
course submited by