Build Your First iOS App with Apple's Swift and Xcode
Learn the basics of Swift and Xcode for app development quick and fast. For those with no programming experience!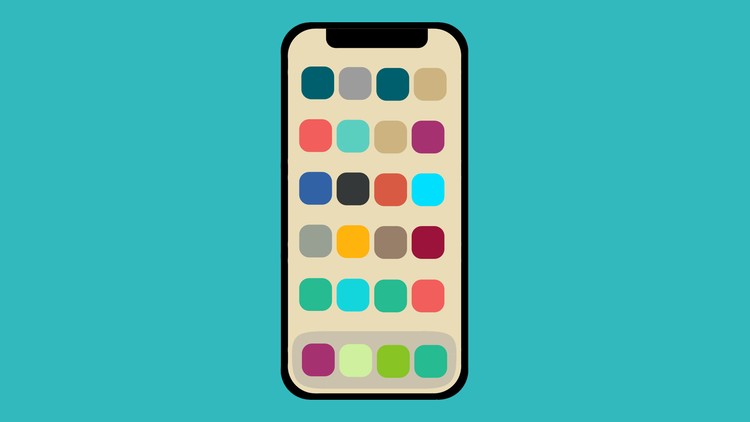 What you will learn
Learn to code in Swift 3.0 with app and game examples
Learn the fundamentals of control flow
Learn how to use functions to perform tasks
Use if statements and loops
Build a simple calculator app in Xcode
Description
Do you want to learn to code for the App Store? Do you dream of releasing an app on the App Store? Do you want to learn programming in a friendly, straightforward way? This course is perfect for you.
Even if you've never coded before, you can take this course. This course is project based so you will not be learning a bunch of useless coding practices. At the end of this course you will have real world apps to use in your portfolio. We feel that project based training content is the best way to get from A to B. Taking this course means that you learn practical, employable skills immediately.
This course is for anyone who is completely new to the Apple iOS platform, with no Swift programming skills. We'll use native iOS development tools, which is Xcode.
Learning how to code is a great way to jump in a new career or enhance your current career. Coding is the new math and learning how to code will propel you forward for any situation. Learn it today and get a head start for tomorrow. People who can master technology will rule the future.
One of the best features is that you can watch the courses at any speed you want. This means you can speed up the or slow down the video if you want to.
You can use the projects you build in this course to add to your LinkedIn profile. Give your portfolio fuel to take your career to the next level.
Content
While Loops and Switch Statements
Introduction to While Loops and Switch Statements in Swift
Switch Statement Example
While Loops
While Loop with Game Example
Continue, Break, and Run Statements
Summary
Enumerations, Classes, and Structures
Introduction to Enumerations, Classes, and Structures in Swift
Associated and Raw Values of Enumerations
Classes
Structures
Structs and Classes Working Together
Labels in XCode
Introduction to Labels
Initializing the Label in the Code
Changing the Label Text
Functions Used on Label Text
Changing Text Color
Summary
Buttons in XCode
Introduction to Buttons
Adding Buttons to the Code
Changing Button Properties Within the Code
Retrieving Button Attributes
Implementing the Button Handler
Text Fields in XCode
Introduction to Text Fields
Initializing Views
Labels and Text
Double Function on Text Input
Attribute Inspector
Modifying Attributes from Within the Code
Summary
The Average Calculator
Introduction
Adding Views
Functionality (Part 1)
Functionality (Part 2)
Improving the UI
Bonus Lecture: LAST CHANCE TO SIGN UP 90% OFF - ENDS TODAY
Bonus Lecture: LAST CHANCE TO SIGN UP 90% OFF - ENDS TODAY
Reviews
A lot of talking for not a lot of content. It should not take over 1 hour to explain a label. The whole course could have been covered in the same amount of time. There is a lot of repeating of information and 'recapping' what occurred earlier on in the same video. However, I came to this video knowing nothing of xCode but at least I do feel I can make a basic app now.
There could be some exercises right after each video. You only gave the theory, now would be a good time to put the basic acquired knowledge to the test.
10/10/2019
course created date
10/11/2019
course indexed date