Build an NFT Marketplace - No Coding Required
Launch your own NFT marketplace without writing a single line of code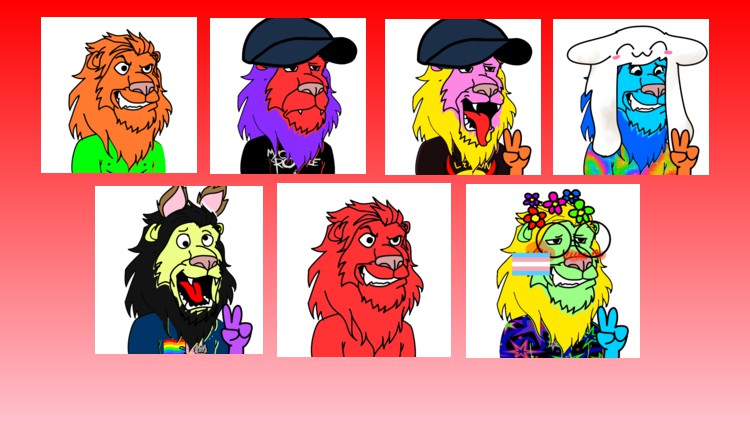 What you will learn
Create a Solana based NFT Marketplace using Holaplex
Create and use Phantom wallet
Mint master edition and limited edition NFTs
Sell NFTs using instant sale, single-item auction and multi-item auction
Description
USE PROMO CODE NFT_05_2022
Updated for 2022 with valuable new video lessons!

- Quickly get the working knowledge you need to launch your own NFT marketplace
- Understand how to set up a crypto wallet
- Become a master at minting and selling NFTs
- Use custom domain to drive more traffic to your marketplace
The world of NFT is quickly changing and Solana-based NFT marketplaces are getting a lot of traction. In this course, you will learn everything required to build your own NFT marketplace. I will teach you how to set up a crypto wallet, mint NFTs as well as sell your NFTs.
I've included a bonus lecture to help you set up a custom domain to drive more traffic to your marketplace.
Why Solana?
Solana is the fastest blockchain in the world and the fastest-growing ecosystem in crypto, with over 400 projects spanning DeFi, NFTs, Web3 and more.
Why Holaplex?
Holaplex is a platform to launch your own NFT marketplace without writing any code. It is the "shopify" of NFT marketplaces.
Why build your NFT marketplace using Holaplex on the Solana blockchain?
Faster transactions compared to Ethereum

Low transaction fee
Topics covered:
Create a Solana based NFT Marketplace using Holaplex

Airdrop free Solana to your wallet on Devnet

Set up a Phantom wallet

Mint NFTs

Sell NFTs

Set up a custom domain and redirect rules

You get lifetime access and a 30 day, 100% money-back guarantee!
Content
Introduction
Introduction
NFTs & NFT Marketplaces
NFT Marketplace Limitations and Solution
Crypto Wallet
Solana Networks
Phantom Wallet Setup
Launch an NFT Marketplace
Marketplace Setup
Marketplace Features
Minting NFTs
Minting Options
Master Edition
Multiple Copies
Unlimited Copies
Multiple NFTs
Adding Creators
Selling NFTs
Selling Options
Instant Sale
Single-item Auction
Multi-item Auction
Move to Mainnet
Mainnet Setup
Custom Domain
Course Recap
Congratulations
Reviews
Course shows a very straightforward way to set up your NFT store. Highly recommend to get started selling right away.
This course covered from A-Z of setting up a wallet, creating NFTs, creating a website, and going live. Very helpful!
Out of all Udemy Courses, this is the course that will help me earn some passive income in 2022. Thank you so much for going through this course step by step. So worth the money!!! Not shilling, but if anything else I'm very greatful for this instructor, you may have pulled me out of the biggest financial hole ever!!!
Very clear step by step instructions on how to launch your NFT marketplace. I recommend this course for anyone who wants to start selling NFT and own their own NFT marketplace! ? Most importantly you will save on a lot of fees.... Look forward to your next courses! great work!
Very well organized and clear lectures, hand by hand teaching NFT marketplace buildup/listing, Blockchain, phantom, etc. very helping and im loving it
Useful course for those seeking to understand NFT and how easy it is to launch one. Highly recommended!
1/9/2022
course created date
1/13/2022
course indexed date