Body Language and Lie Detection Course from CASE
Body language and lie detection course that will help you to strengthen your personal and professional posture.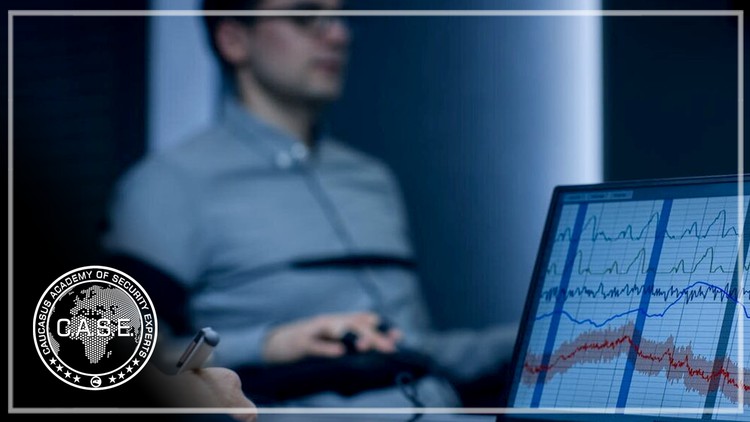 What you will learn
Body language and lie detection for better negotiations, public speaking and self-branding
Description
With more than 13 years of training law-enforcement, military, biggest corporations and students the Caucasus Academy of Security Experts is the market-leading organization who offer an unbeatable training programs with international certification.
Why should I take a Body Language and Lie Detection Course from CASE?
Have you ever been unsure whether your boyfriend or girlfriend is telling the truth? Or whether your boss is trying to be deceiving? Well, this course will let you answer the questions. Our course will let you be on top in any argument or social situation as we will give you the skills to analyze everyone in the room and find their real intentions.
We will share with you our extensive knowledge and experience gained from many years in the industry. By the end of our course, you will leave with an incredibly valuable skill which you can use throughout all walks of life.
There are many approaches to training lie detection, starting from theory, ending with several practical methods, but what you are witnessing here is what's proven with thousands of students and what's working all the time.
We will get rid of classic, by the book way of training, bunch of theories and studies, instead I will share with you some of the hard-core stuff from domains such as intelligence and other security disciplines. I come from the security field, where professionals are trained in skills like interrogation, communication, leadership, human manipulation, lie detection and many other fancy tools, that with the right approach very well could be applied to civilian training as well. For this course, I took some unclassified, yet very efficient uses that will boost your career and personal life. We will go through psychological tips and tricks of human manipulation, I will break down the code of human deception and on top of that I will share my extensive experience which I gathered not only as a security professional, but also as an instructor who trained thousands of students, conducting corporate investigations and interviewing hundreds of people.
They don't teach you that in school, you can't read that in the books. But you will learn this here, and at the end of this training, you will thank yourself for taking this course.
For more, you can check out our "Free Preview" videos at any time.
Content
Introduction
About CASE
About the Instructor
About the Course
Certification - Terms & Conditions
Welcome to Your Class
Polygraph Session
Anatomy of Lie
History of Lie Detection
Anatomy of Lie
Body Language
Introduction to Body Language
Complete Guide of Body Language
Power Struggles - The Handshake
Body Language - Training Recap
Body Language Test
Micro Expressions
3D Model of Lie Detection
3D Model of Lie Detection
The Baseline
Behavior
Reviews
very intresting information, clearily transmitted. 2 practical exercises in the first section ( index finger and bear in a video) raised the interest and attention very much. thank you
Use of polygraph is an advance method for us in detecting deception. It seems pretty easy to detect deception/lie with the polygraph machine.
Is this the dumbest course ever|? I tried to take the quiz and all I see is question 1 and an easy image and the clock ticking down with zero options to answer, how pathetic
Showing lots of pics with expressions / meanings would add to the value of this course. But overall ... the basics are valuable to those who want to build a career in this field.
Charts
Price
Rating
Enrollment distribution
2/19/2021
course created date
8/7/2021
course indexed date