Basics of Agile Scrum Project Management
Students & professionals who want to learn the basics of Project Management using Agile Scrum
Project Management
category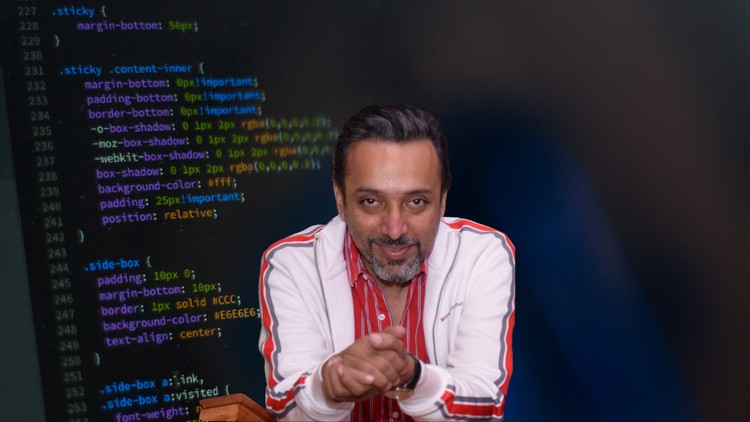 What you will learn
Basics of Project & Project Management
Introduction to Agile Project Management
Understanding Scrum
Scrum Roles, Events & Artifacts
Master the different Scrum concepts
Description
This course is specifically designed for those professionals & other individuals, who have a very limited time, and wanted to learn the basics of Scrum project management. Top 3 take-aways, after finishing this course you will be able to learn the following.
1. What is a Project?
2. What is Project Management?
3. How Agile is being used by companies to maximize their efficiency & effectiveness
Content
Introduction
Introduction to the Course
Project & Project Management
What is a project?
What is Project Management?
Project Management Process Groups
Introduction to Agile Project Management
What is Agile?
Agile Manifesto
Agile Methodologies
Understanding Scrum
Scrum an Introduction
Scrum Timeline
Scrum Roles, Events & Artifacts
Scrum Roles
Scrum Events
Scrum Artifacts
Conclusion of the Course
Conclusion
Reviews
I think it's a good first course if you're introducing to the Agile Methodologies world. I really enjoyed it!
Cindrella
January 19, 2021
This the best course to understand the basic and everything that agile/scrum is in a nutshell. Short and crisp explanations. I am completely new to Agile/Scrum and this is helping me understand it so well in no time. Keep up the good work coach :)
I think that Instructor needs to know how he can teach this course. He was not clear with most of the aspects of the course. Being a Agile certified, this seems like a start course. He has not even elaborated any of the facts of the course. Hard to understand.
I have nothing about project management but glory to sir he clearly defined the basis about Scrum Project Management. Thanks
Thos course is very informative also instructor covers all areas this course is very much suitable for me thankyou
Thank You So Much for making such an amazing course. It definitely boosts up my knowledge and motivation towards Project Management.
I don't have deep knowledge about SMP but when I watching this video my all quires are resolved thank you soo much sir
I think that this course is very effective and is and is as equally effective as a face to face course.
Good Knowledgeable effective for project manager who wanna develop their skills towards agility as a PM.
I was good always have good experience with Noor uddin Sir he is exceptionally understanding and start from the basic and cover complete depth of the topic.
It truly is great as a beginner level course. The instructor is really focussing on basic and getting it interesting for students.
I learned a lot from this online course, it helped me in my academics. I would like to thank the whole team for this idea.
i noticed that the instructor was somehow in a hurry of discussing topics. i should say that this course is a "quick review" of agile scrum project management, suitable only for those who already have high level knowledge of said topic.
The course very briefly covered the basics of Agile project Mgt using Scrum technique that has helped in the development of basic concepts about the said technique.
Charts
Price
Rating
Enrollment distribution
6/6/2019
course created date
6/7/2020
course indexed date
Angelcrc Seven
course submited by