Basic Ubiquiti UniFi Network Setup
Super Simple
Network & Security
category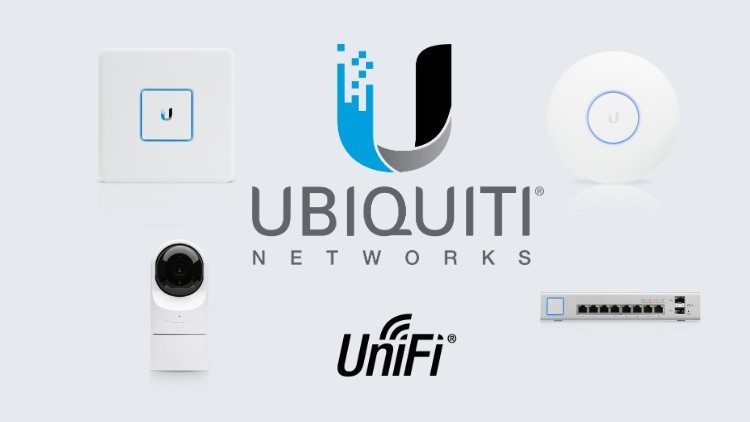 What you will learn
Set up a simple and highly functional local area network
Description
Learn how to set up your own network using Ubiquiti UniFi equipment.
Ubiquiti sells high quality enterprise level networking gear at a fraction of the cost. If you are tired of having to replace your routers, switches, and WiFi because they do not perform as advertised then Ubiquiti can solve your problem.
You might feel you are not capable of setting up professional networking gear but if you follow along in this course you will be able to do it easily without wasting time.
Come follow along!
Your instructor,

Gabriel Atkinson
Content
Introduction
Course Intro and Intent
Equipment
What is Ubiquiti UniFi?
Before you get started
Physical Connections
Physically cabling your network
Basic Configurations
Ubiquiti Device Discovery Tool
Cloud Key Setup
Controller Initial Setup
Controller Navigation
Keeping it Simple
Site and Services Configuration
Wireless Networks
Networks
Guest Control
Admins
Cloud Access
Maintenance
The other things
Helpful Resources
Ubiquiti Website
Wireless Tools
Adding UniFi Mesh AP
UniFi Mesh AP Setup
Parting Words
Take care now, bye bye then
Reviews
Good walkthrough on UniFi basics, I did have a little trouble with the sound being a bit low. Had all my sound settings maxed. Gabriel is a softspoken guy, maybe a better mic would help?
Realmente era o que eu esperava, procurava centro de formação no meu país mas infelizmente ainda não temos e acessando a Udemy foi muito bom pra me pois, as aulas foram muito úteis e digamos que já não sou o mesmo de antes quando comecei o curso.
Отлично все понятно и по всем параметрам данных устойст. Легок в настройке очень довольно понятный интерфейс настройки в панели все довольно продуманно user friendly.
I needed a refresher in this products because I install them before but I am just not do this brand So I forgot the basics of it
Dry very difficult to stay engage. Not enough detail regarding the configuration portion of things. Very very baseline, and could of got this on YouTube
Useful oversight for anyone who is not a specialist in networking. I would like to learn more so will search out the next course. Thanks!
Für den Einstieg bei Unifi defintiv empfehlenswert. Würde mich sehr freuen, wenn noch was über VLANs kommt.
The course is pretty much introductory to Unifi products. Few topics could have been explained in a more detail so the attendant could at least understand what is the principle behind each action. For example on the networking section or the radio channel section etc. Clicking around without any specific reason is a bit of annoying and gives the impression that the course could have been prepared/ organized a bit better.
The course provided the best start for a beginners trying to start their first network. Suggest and intermediate course followed by advanced course.
Extremely dated material. If you're getting into Ubiquiti, this material is no longer relevant to modern Ubiquiti products. DO NOT BUY! The overrall course is practically like watching low quality Youtube videos. Instead go to Youtube and don't spend your money on this. CrossTalk Solutions and Lawrence Systems on Youtube have up-to-date material, thorough teaching, and it's all free.
This was a solid introduction to the Ubiquiti UniFi Networking solution. thanks for taking the time to create this course
Really good introduction to Ubiquiti Network equipment and setup network system. Gabriel does a good job explaining the concepts and gives good examples! thanks!
The course has given me some insight on things I already learnt how to set up at work. I know has a deeper understanding
El curso cuenta muchas cosas buenas y te da un pantallazo interesante, sin embargo el instructor titubea y se pierden algunos minutos en decidir el siguiente paso o en loguearse, por ejemplo
Great overview / intro to setting up a basic Ubiquiti UniFi network. Those brand new to networking might be lost, during some of the classes. But, even then, this will give you an idea of the capability of such a system; which, in my opinion, is superior to any consumer-grade router you can pickup at your local electronics store—in most cases. This course was created in 2017 and has held up well (Feb 2021, as of this review). The UniFi Network Management Interface hasn't changed too much and this course is, still, helpful. The audio levels and quality are the only reason this free course didn't receive a perfect rating. Thanks! -- May I, also, recommend the "Lawrence Systems" and "Crosstalk Solutions" YouTube Channels. If you haven't reset your Ubiquiti Account password and/or 2-Factor Authentication (since Jan 2021), may want to do so.
8/30/2017
course created date
6/24/2019
course indexed date