AZ-900 Microsoft Azure Fundamentals Practice Tests [NEW]
100% ORIGINAL questions & straightforward explanations [May 2022]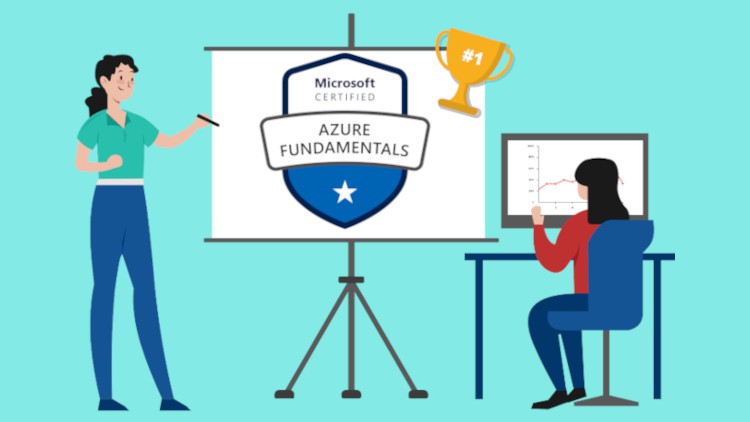 What you will learn
Cloud Concepts
Azure Architecture and Services
Azure Management and Governance
Azure Security, Privacy, Compliance, and Trust
Description
Simulation Tests
The practice tests of this course simulate the exam questions. I encourage you not to memorize the questions and answers on these practice tests to ace your test successfully. Instead, try to understand why your answers are correct or not. I provided a straightforward explanation of each choice. They are not copied and pasted explanations. Copy and paste explanations tend to be wordy and confusing. I do not intend to flood you with unnecessary information. If there are unclear explanations, please send me a message to seek clarification, and I'll try my best to reply as soon as possible.
The practice tests of this course are composed of multiple-choice and multiple selections.
30-Day Money-Back Guarantee
I am very confident with the quality of these practice tests. Try them! If you're not satisfied, request a refund.
Exam Objectives
Candidates for this exam should have a foundational knowledge of cloud services and how those services are provided with Microsoft Azure. The exam is intended for candidates who are just beginning to work with cloud-based solutions and services or are new to Azure.
Azure Fundamentals exam is an opportunity to prove knowledge of cloud concepts, Azure services, Azure workloads, security and privacy in Azure, and Azure pricing and support. Candidates should be familiar with the general technology concepts, including networking, storage, compute, application support, and application development.
Azure Fundamentals can be used to prepare for other Azure role-based or specialty certifications, but it is not a prerequisite for any of them.
Exam Domains
Describe cloud concepts

Describe Azure architecture and services

Describe Azure management and governance
9/18/2021
course created date
6/25/2022
course indexed date