Microsoft AZ-900: Azure Fundamentals Exam Preparation Test
Pass AZ-900 Cloud Certification Exam 110Q Practice Set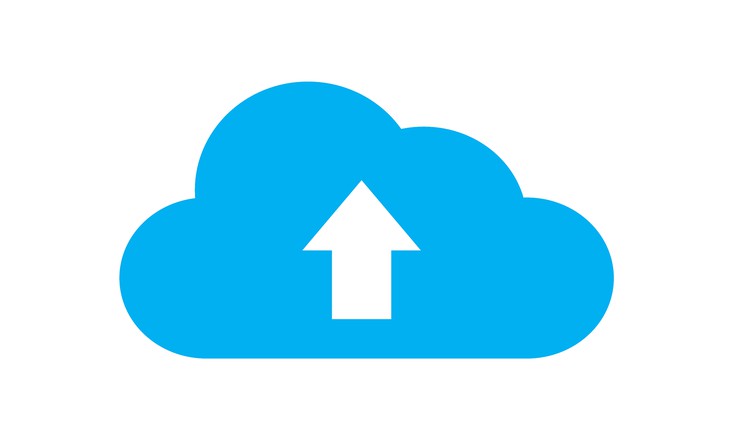 What you will learn
Test your readiness for the AZ-900 Exam.
Gain higher confidence on passing the AZ-900 exam.
Know the AZ-900 exam structure.
Test knowledge of Cloud computing
Description
Get Yourself Certified and earn a Cloud Skill.
Two separate Timed Test of 55 questions each. All real questions close to the exam live questions. Use this question set to test your knowledge before taking the AZ-900 exam. Microsoft Azure is the fastest growing cloud platform. Getting yourself certified in cloud can help you to improve your resume for possibilities of landing into a Job.
AZ-900 examination will have around 40 to 60 questions, which you have to appear in 85 minutes. The passing mark for the examination will be 700, and you have no penalty for any incorrect answer.
The below are the main topics covered in the exam questions.
-Describe Cloud Concepts (20-25%)
-Describe Core Azure Services (15-20%)
-Describe core solutions and management tools on Azure (10-15%)
-Describe general security and network security features (10-15%)
-Describe identity, governance, privacy, and compliance features (20-25%)
-Describe Azure cost management and Service Level Agreements (10-15%)
Azure is a rapidly growing technology that is being adopted by many corporations. Nearly all organizations have migrated to the cloud or have a plan to do so. The skills required to manage cloud based resources are necessary for those that are entering the IT field and those that are currently in IT.
Reviews
It's a good option to take before your exam, some questions are duplicated, but this it's not too bad. Also, should take care of redaction of the questions.
There were some questions that were repeated within the practice tests but overall, it is a good set of questions that test your overall knowledge in Azure Fundamentals.
Coupons
| Submit by | Date | Coupon Code | Discount | Emitted/Used | Status |
| --- | --- | --- | --- | --- | --- |
| - | 11/1/2021 | CE19A52D0A36DF290A6A | 100% OFF | 1000/300 | expired |
| Angelcrc Seven | 11/2/2021 | 3BDAE4CDC7BC4021F6D9 | 100% OFF | 1000/803 | expired |
| - | 11/4/2021 | 7834EE54B306E927C0C8 | 100% OFF | 1000/842 | expired |
| - | 12/5/2021 | C6286D948064FFD42099 | 100% OFF | 1000/980 | expired |
| - | 12/8/2021 | 04AAE13FE8ADBC3C5217 | 100% OFF | 1000/999 | expired |
| Angelcrc Seven | 12/11/2021 | FE921EE6E53F86A01C40 | 100% OFF | 1000/989 | expired |
| Angelcrc Seven | 1/16/2022 | CB6D86DF3D60F17D9399 | 100% OFF | 1000/980 | expired |
| Angelcrc Seven | 2/20/2022 | 7610EF3FC7BA5873DE15 | 100% OFF | 1000/894 | expired |
| Angelcrc Seven | 3/3/2022 | 06A9B01E9CBAD190D54D | 100% OFF | 1000/977 | expired |
| - | 3/9/2022 | 20B65F14D3ECF046D6DD | 100% OFF | 1000/918 | expired |
| - | 5/5/2022 | 9A5D7B075C0CCB3F5238 | 100% OFF | 1000/923 | expired |
| - | 6/12/2022 | A4262E2468090EF45B07 | 100% OFF | 1000/925 | expired |
| - | 6/20/2022 | 30C8C67021280D069D27 | 100% OFF | 1000/378 | expired |
| - | 7/14/2022 | 8A53632E7EDC55EDE2A5 | 100% OFF | 1000/903 | expired |
| - | 7/21/2022 | 9045B128D519417B834A | 100% OFF | 1000/814 | expired |
| - | 7/25/2022 | B4C931D540E6E742BFD3 | 100% OFF | 1000/144 | expired |
| - | 8/7/2022 | 6AD093B92711A9CB60A9 | 100% OFF | 1000/655 | expired |
| - | 8/16/2022 | E4F9FA78E92C21A1BB5B | 100% OFF | 1000/889 | expired |
| - | 8/26/2022 | ED423965E35F6E26AB33 | 100% OFF | 1000/585 | expired |
| - | 9/8/2022 | 4B1C33F5772DAB8EF0FC | 100% OFF | 1000/787 | expired |
| - | 9/18/2022 | 4F60E4EB9F7669C6C4BB | 100% OFF | 1000/995 | expired |
| - | 9/27/2022 | C533BEBA2BE1AE0F3229 | 100% OFF | 1000/958 | expired |
| - | 10/8/2022 | 55197FAB43199BB3DDBF | 100% OFF | 1000/637 | expired |
| - | 11/3/2022 | F20E6AD86E4A392BC4FF | 100% OFF | 1000/230 | expired |
| - | 11/12/2022 | D0AA579BBD7CBD96F415 | 100% OFF | 1000/237 | expired |
| - | 12/7/2022 | F3A1231CA3BC5C0FDEA0 | 100% OFF | 1000/107 | expired |
| - | 12/9/2022 | 27D8226AE57C71A13AEE | 100% OFF | 1000/483 | expired |
| - | 12/14/2022 | AB80682A59DD9662AB69 | 100% OFF | 1000/450 | expired |
| - | 1/10/2023 | 1EEEABA2F9C6BD69991A | 100% OFF | 1000/882 | expired |
| - | 1/20/2023 | 59423AD277553378A598 | 100% OFF | 1000/159 | expired |
| - | 1/30/2023 | E46C93400B007A4558A7 | 100% OFF | 1000/884 | expired |
| - | 2/5/2023 | 6B1A593C0CB936CE8885 | 100% OFF | 1000/887 | expired |
| - | 2/12/2023 | EB04DCD27C0038AF3D07 | 100% OFF | 1000/110 | expired |
| Null | 2/18/2023 | 7283D211387419745D8A | 100% OFF | 1000/757 | expired |
| - | 3/2/2023 | 2639A32D2EF82D60A6FF | 100% OFF | 1000/566 | expired |
| - | 3/18/2023 | CE20BB1F09FB1E14C403 | 100% OFF | 1000/597 | expired |
| - | 3/25/2023 | 7269DBD15A13D6DF38A0 | 100% OFF | 1000/321 | working |
Charts
Price
Rating
Enrollment distribution
10/6/2021
course created date
11/1/2021
course indexed date