AWS Certified Data Analytics– Specialty (DAS-C01) Exam Prep
Take this AWS DAS-C01 flawless Exam Simulations to get a Great Score above 80% on Primary Exam at the cheapest price !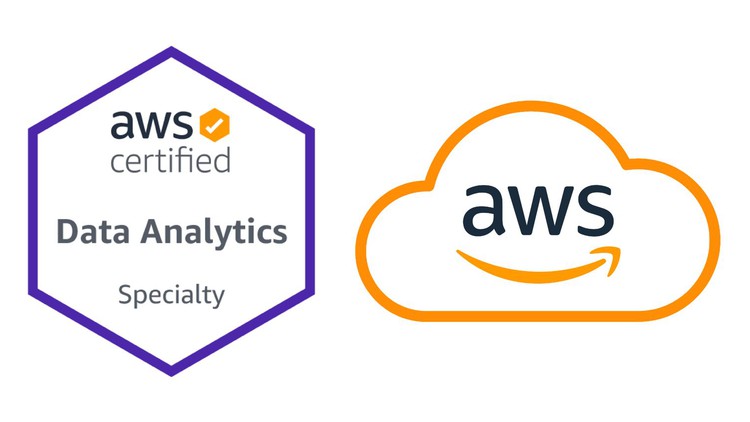 What you will learn
Guaranteed chance to pass the exam if you score 90%+ on each practice exam
Ace your AWS Certified Data Analytics Specialty DAS-C01 exam
Practice with high quality practice exams alongside detailed explanation to learn concepts
Get access to our Q&A section which has a lot of good information and feedback about the actual AWS Data Analytics Specialty exam
Description
Get Ready To Prepare Like You've Never Prepared Before!!!
If you are preparing for DAS-C01 or AWS Certified Data Analytics– Specialty Associate certification and looking for guidance and resources then you have come to the right place.
Finally! Pass AWS Certified Data Analytics– Specialty (DAS-C01) Exam in just 3 days with a 100% money-back guarantee.
Preparing for your Certified AWS Certified Data Analytics– Specialty (DAS-C01) certification, assess your knowledge of topics on the exam with these practice test questions.
The purpose of this Practice Question Set is to help you pass the Certified AWS Certified Data Analytics– Specialty exam. These practice questions will make you very familiar with both the type and the difficulty level of the questions on the (DAS-C01) certification test. This practice exam gives you the feeling of reality and is a clue to the questions asked in the actual certification exam.
Overview
The AWS Certified Data Analytics - Specialty exam validates individuals who have the in depth skills required to build, deploy, and tune data models and leverage AWS services to streamline this process at scale. Take this intermediate-level course to learn how to prepare for the exam by exploring the exam's topic areas and how they map to data analysis on AWS and to specific areas to study.
Topics covered
We've crafted this course to give you the knowledge and technique to pass the DAS-C01 exam in the first time. The practice tests include this topics:
Navigate the logistics of the examination process

Understand the exam structure and question types

Identify how questions relate to AWS data analytics concepts

Interpret the concepts being tested by exam questions

And much more
Best of luck!
· Type : multiple choice or multiple response
· Duration : 180 Minutes
· Number of Questions : 65
· Passing score : 70%
Coupons
| Submit by | Date | Coupon Code | Discount | Emitted/Used | Status |
| --- | --- | --- | --- | --- | --- |
| - | 6/23/2022 | FIRSTPROMO | 100% OFF | 1000/956 | expired |
6/23/2022
course created date
6/23/2022
course indexed date