2022 Armed Services Vocational Aptitude Battery ASVAB tests
TOP questions for Armed Services Vocational Aptitude Battery ASVAB with detailed answers or Army careers, Navy Air Force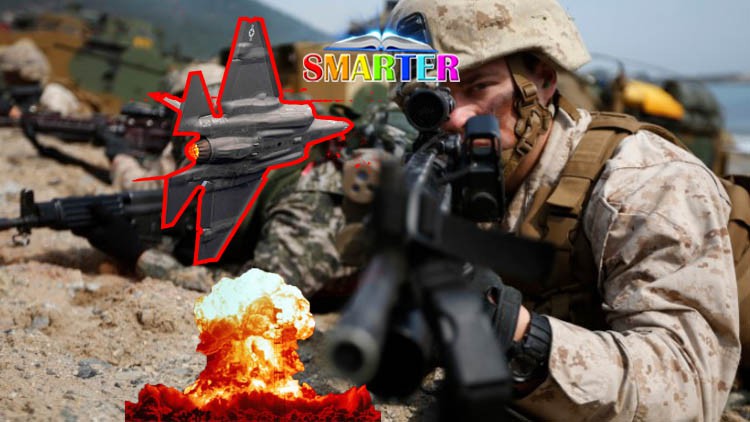 What you will learn
ASVAB General Science Practice questions with answers
ASVAB Mechanical Comprehension questions with answers
97% Pass in First Attempt Easily
ASVAB Automotive Information questions with answers
ASVAB Assembling Objects questions with answers
ASVAB Electronics Practice questions with answers
Description
Armed Services Vocational Aptitude Battery ASVAB tests
97% Pass in First Attempt Easily
Welcome to Our ASVAB Practice Test!
Our tests are designed to help you with your ASVAB test prep and review.
Each of our free ASVAB practice tests includes challenging practice questions along with detailed explanations. Whether you are preparing for a career in the Army, Navy, Air Force, or the Marines you will need to pass the ASVAB test. If you study for this test it will make a big difference in your final score. Get started now with our free ASVAB practice tests!
The ASVAB Test

The Armed Services Vocational Aptitude Battery is more commonly known as the ASVAB Test. If you are interested in a military career, you will need to pass this challenging test in order to qualify. It is used for all branches of the military which includes the Army, Navy, Air Force, Marines, National Guard, and Coast Guard. It is also used to gauge your abilities in specific areas that may be relevant to your job assignments within the military.
The way to prepare for this exam is study hard and then quiz yourself with plenty of practice ASVAB tests. Remember that the exam is identical for all branches, so an Army ASVAB practice test is exactly the same as an ASVAB practice test for the Navy. The most important components of the test are the ones that count towards the Armed Services Qualifications Test, or AFQT. These sections are Word Knowledge, Paragraph Comprehension, Arithmetic Reasoning, and Math Knowledge.
There are two versions of the test:
The enlistment version of the ASVAB is given at a Military Entrance Processing Station (MEPS) and is used for recruiting purposes only.

The student testing program, also known as the ASVAB Career Exploration Program (CEP), is used for career exploration and is given in high schools and community colleges, at job corps centers and at correctional facilities.
Reviews
I am not sure who designed this test but it is really BAD! NONE of these questions will be found on an asfab test, the person that created this should refund any and all money that that they have gained from this practice test!
So this is just a practice test, no test info, no study material, and that is it. On some of the questions in the 'Assembling Objects' section, one question is missing the objects to match up and the question is asking what the object will look like if a line is drawn from A to B, but there is no examples, or anything to be able to guess right. On another question, the answer is clearly wrong to what the example shows. Which makes me wonder if there are other questions that are wrong that lower your score. Most of the questions/answers are right however. But this makes me wonder. If there was any type of study material with this, and/or the questions were correct, this would be a solid 5 star course. But I cannot see saying that this is a 5 star in its present state. I gave the rating I gave due to the fact that you can take and retake the tests and the questions are in random order each time, and then you can review the questions after each time you take the test and you get to see the ones you got right/wrong and why. But you need to be able to study for this and then some questions are purely wrong and/or missing. So the 2 1/2 stars it got.
Coupons
| Submit by | Date | Coupon Code | Discount | Emitted/Used | Status |
| --- | --- | --- | --- | --- | --- |
| Angelcrc Seven | 2/28/2021 | CA787010F0EAFA422E20 | 100% OFF | 40000/692 | expired |
| - | 3/3/2021 | 685FAE9FF877949EEA0F | 95% OFF | | expired |
| - | 3/29/2021 | 5842565772F78BF84B12 | 100% OFF | 40000/1094 | expired |
| - | 5/30/2021 | 4A46A9DD1AA1D92F69D4 | 100% OFF | 40000/573 | expired |
| - | 6/8/2021 | D48515BEA7DF93CB88E9 | 100% OFF | 40000/265 | expired |
| - | 6/19/2021 | A51F6AE48D5FD7EC38D2 | 100% OFF | 40000/334 | expired |
| - | 7/6/2021 | 6334905E954D11DCE307 | 100% OFF | 40000/839 | expired |
| - | 7/9/2021 | 90604869298DB9747772 | 100% OFF | 40000/44 | expired |
| - | 8/31/2021 | 3427B6404C880A96BD14 | 100% OFF | 40000/176 | expired |
| Angelcrc Seven | 9/3/2021 | A2CF4B19297A11E2E1FC | 100% OFF | 40000/224 | expired |
| - | 9/8/2021 | 5E9799BE209441B54420 | 100% OFF | 40000/313 | expired |
| Angelcrc Seven | 9/19/2021 | 71B0D8BEA14E5E2711DC | 100% OFF | 40000/246 | expired |
| - | 11/1/2021 | C00DA7D5747AD9B6992C | 100% OFF | 1000/671 | expired |
| Angelcrc Seven | 11/17/2021 | 8E50C154489D2C73F4AA | 100% OFF | 1000/560 | expired |
| Ignacio Castro | 12/3/2021 | F726C6767D3CA4BFEDB7 | 100% OFF | 1000/191 | expired |
| Ignacio Castro | 12/17/2021 | 86753F6A133A8B1A8D55 | 100% OFF | 1000/303 | expired |
| - | 1/7/2022 | 68DD9CA527B4CE82199D | 100% OFF | 1000/287 | expired |
2/27/2021
course created date
2/28/2021
course indexed date
Angelcrc Seven
course submited by