Aplos Not for Profit Accounting Software
Learn to use Aplos, a software specifically designed for Not for Profit Organizations, from a practicing CPA
Accounting & Bookkeeping
category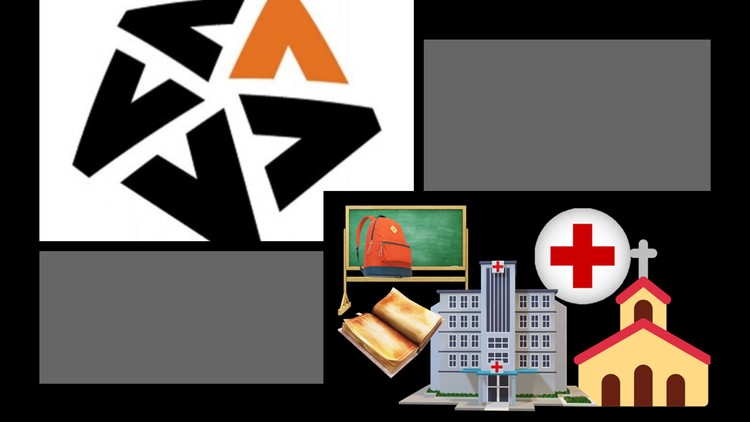 What you will learn
How to set up Aplos, accounting software designed for Not for Profit Organizations
How to use free resources to optimize learning
How to use fund and tag tracking to generate Not for Profit reports
How to enter and track restricted resources
How to enter month end adjusting entries
How to allocate expenses to programs and administrative categories
How to record net assets released from restriction
How to generate, analyze, memorize, & export to Excel financial reports
Description
Learners will understand how to set up Aplos, software specifically designed for Not for Profit Organizations.
The course will show how to use free resources to optimize learning.
We will demonstrate the use of funds and tags to generate Not for Profit reports.
The course will demonstrate how to enter and track restricted resources.
We will enter month end adjusting entries.
Learners will see how to allocate expenses to programs and administrative categories.
We will record net assets released from restriction.
The course will show how to generate, analyze, memorize, & export to Excel financial reports.
Content
Introduction
105 Aplos – Set Up Free Trial
Turn On Class Tracking Feature and Add Classes
120 Set up Funds & Tags
121 Fund Raising Purposes
Record Donations & Pledges
125 Office Space Donated
130 Cash Donation
Enter Pledges & Track Restricted Items
135 Pledge
140 Government Grants
145 Salaries Expense
150 Donor Pledge for Construction Project
Purchase & Donation of Fixed Assets & Recording Expenses
155 Donation & Purchase of Furniture
160 Month End Expenses Part 1
162 Month End Expenses Part 2
Enter Month End Adjusting Entries
165 Adjusting Entries
Reviews
I have go through this but want to ask something from you personally, can you share me yours contact on the comment space.
Coupons
| Submit by | Date | Coupon Code | Discount | Emitted/Used | Status |
| --- | --- | --- | --- | --- | --- |
| - | 4/8/2020 | A7DED181EC1A104BD84B | 90% OFF | | expired |
| Lee Jia Cheng | 5/6/2020 | B77714B00DA4D9F516C9 | 100% OFF | 40000/2513 | expired |
| Lee Jia Cheng | 5/20/2020 | 9A5D3BDAA43F7CF0A292 | 100% OFF | 40000/1182 | expired |
| - | 7/4/2020 | EA98795729D5774BA78F | 100% OFF | 40000/488 | expired |
| Lee Jia Cheng | 8/17/2020 | A08AA68ED82D5F95DE02 | 100% OFF | 40000/552 | expired |
| - | 9/20/2020 | 20D268803E5CD9471513 | 100% OFF | 40000/189 | expired |
| - | 11/20/2020 | 202DA1AB0822F42B4AA0 | 100% OFF | 40000/1082 | expired |
| - | 2/9/2021 | 0948C30A90A4CBEDF92B | 100% OFF | 40000/1476 | expired |
| - | 3/15/2021 | 64A2277F59153B7F306D | 100% OFF | 40000/2258 | expired |
| - | 4/2/2021 | 81B57DFD295AD62C2242 | 100% OFF | 40000/369 | expired |
| Failur3 | 5/8/2021 | 50BB7069BE7F54F9BEB4 | 100% OFF | 40000/811 | expired |
| - | 5/28/2021 | 41A2BFA53F1E3D9EB149 | 90% OFF | | expired |
| - | 6/2/2021 | FC1CA611A84E721BCCE6 | 100% OFF | 40000/1422 | expired |
| - | 7/18/2021 | 88878020A0DC4F468E54 | 100% OFF | 40000/477 | expired |
| Angelcrc Seven | 8/7/2021 | 1AC444BC7FD0FD55C802 | 100% OFF | 40000/1128 | expired |
| Angelcrc Seven | 9/27/2021 | EE706EB9C0D045203FCC | 100% OFF | 40000/1060 | expired |
| Angelcrc Seven | 10/27/2021 | 277028839E5BA0C95B76 | 100% OFF | 40000/981 | expired |
| - | 1/24/2022 | 6424B84787985351642E | 100% OFF | 1000/992 | expired |
| Angelcrc Seven | 2/2/2022 | 6A585AAC655F45B87109 | 100% OFF | 1000/520 | expired |
| - | 2/11/2022 | F65BF69F6A4C7034A824 | 100% OFF | 1000/493 | expired |
| Angelcrc Seven | 2/20/2022 | 304341D484E0D371A06A | 100% OFF | 1000/156 | expired |
| - | 3/5/2022 | 6C7B5834B83D71B42160 | 100% OFF | 1000/228 | expired |
| Angelcrc Seven | 3/17/2022 | 016ABE67953F49C2DB7A | 100% OFF | 1000/217 | expired |
| - | 3/27/2022 | 1787C7CA140EF3B5D316 | 100% OFF | 1000/154 | expired |
| Angelcrc Seven | 4/11/2022 | C53110CB5AD5EB4CFDD8 | 100% OFF | 1000/322 | expired |
| Angelcrc Seven | 4/25/2022 | 927C7B062E2EF3DA9AF0 | 100% OFF | 1000/166 | expired |
| - | 5/3/2022 | FF4F453885A9D7C336AB | 100% OFF | 1000/265 | expired |
| - | 5/27/2022 | 56D338D6B4372148EFBE | 100% OFF | 1000/127 | expired |
| - | 6/3/2022 | CCDBDBCA2C20ECAFC68D | 100% OFF | 1000/64 | expired |
| - | 6/20/2022 | 0A992BE0C34FB8A15AA1 | 100% OFF | 1000/197 | expired |
| - | 6/28/2022 | 609F26BB78C5BB1F3A1A | 100% OFF | 1000/313 | expired |
| - | 7/4/2022 | F3A17EC6279937E5A342 | 100% OFF | 1000/143 | expired |
| - | 7/16/2022 | 21E4AB156B8543633999 | 100% OFF | 1000/82 | expired |
| - | 8/7/2022 | 29313594751187EB2AD3 | 100% OFF | 1000/143 | expired |
| - | 8/16/2022 | 65C26749592AA38105BF | 100% OFF | 1000/64 | expired |
| - | 9/8/2022 | E0374684EF94A9BBB2E1 | 100% OFF | 1000/205 | expired |
| Angelcrc Seven | 9/19/2022 | BC136E0DE78994B07122 | 100% OFF | 1000/164 | expired |
| - | 9/26/2022 | 795C5509E6202C6F9FE2 | 100% OFF | 1000/141 | expired |
| - | 10/6/2022 | A4E09000530CC724DA75 | 100% OFF | 1000/84 | expired |
| - | 10/11/2022 | 4F11870C2F77CD980135 | 100% OFF | 1000/49 | expired |
| - | 10/17/2022 | 584FB80EB2F542F23A03 | 100% OFF | 1000/18 | expired |
| - | 11/5/2022 | 25DD6AC86D1974BB3932 | 100% OFF | 1000/64 | expired |
| - | 11/12/2022 | 9316125669C3740BFF6A | 100% OFF | 1000/62 | expired |
| - | 12/4/2022 | AC7FEC883027A4193615 | 100% OFF | 1000/111 | working |
Charts
Price
Rating
Enrollment distribution
3/28/2020
course created date
4/2/2020
course indexed date