Ancient Egypt: Art, History, and Mystery
Far Beyond Your Basic Art Survey...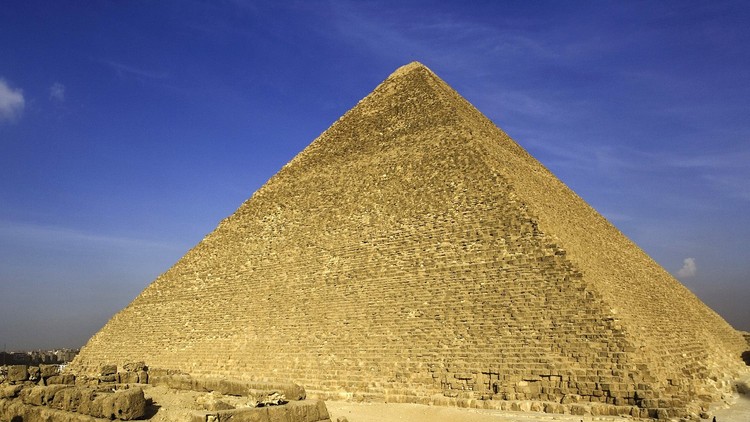 What you will learn
Students will be able to identify objects and sites associated with Old, Middle, and New Kingdom, and Hellenistic periods of ancient Egyptian art history.
Students will be able to recognize major Egyptian architectural forms.
Students will gain an appreciation of the themes that defined Egyptian art from the Predynastic through the Ptolemaic.
A comprehensive vocabulary list is found at the end of the course.
Description
This course explores the arc of Egyptian Art History from a fresh perspective that integrates traditional art history with some of the most controversial theories proposed by recent historians. Be prepared to learn about aspects of Egyptian art, religion, astronomy, and civilization which you won't find in any other survey!
Content
Introduction
Between Sand and Stars
Traditional Histories and Recent Controversies
Gods, Pharaohs, and Monuments to Eternity
Egyptian Art, Humanized: Old Kingdom Images of Non-Royals
Victory, Defeat, and the Endurance of Egyptian Civilization
The Cost of War: The Middle Kingdom and Its Art
A New Kingdom, New Kings, and New Kinds of Egyptian Art
Egyptian History, Told by the Mummies
Reviews
yes. it is a good match. for me. But I am not used to talking a class without a book or a paper to follow. Once the teacher says something the words are gone. I have no place to go to to review. After finishing Lecter I was a litter disappointed. I expected a little bit more in depth..
I was sorry that the visuals and the information did not always match on my computer. A long pause to download during lecture 5. I found the small picture of the instructor with her movements, hair and hands, distracting. It appeared that she is new to video.
I am enjoying the course but about halfway through the second lecture the slides are out of sync with what she is saying. For example, while she is talking about the statue of Khafre (not sure of spelling) the photo of the statue was on the previous slide.
4/21/2018
course created date
4/13/2020
course indexed date