An introduction to 3D printing
In this course, you get a 360-degree introduction to 3D printing as a manufacturing method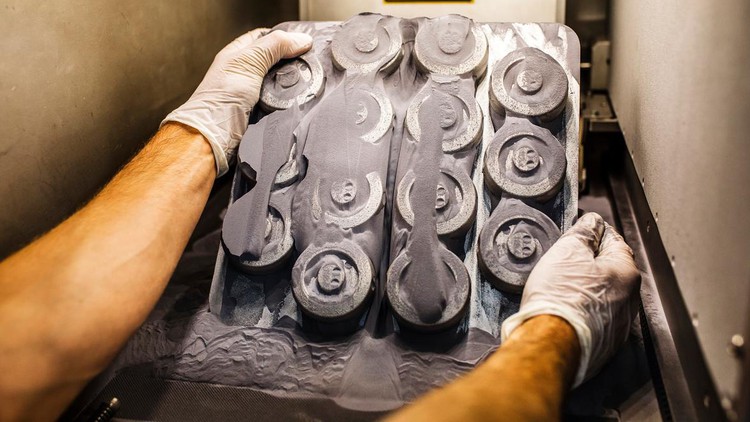 What you will learn
Understanding 3D printing and its history
Get an overview of technologies and processes
Learn the overall design guidelines
Understanding the economical aspects
Become aware of the sustainability aspects of 3D printing
Description
With this free online course, you get a 360-degree introduction to 3D printing where you learn about the technical, design and economic benefits of the technology – and much more. The course provides an overview of widespread technologies and materials and also looks at sustainability.
Additive Manufacturing (AM) - or 3D printing - is increasingly used as a production resource and thus no longer only for prototypes. Several independent analyses point to 3D printing as one of the manufacturing technologies that Danish industry can use to improve competitiveness and maintain Danish production jobs.
In this course, you get a 360-degree introduction to 3D printing as a manufacturing method, so you'll get a better understanding of the technology. Thus, you are better equipped to assess when and how 3D printing could make sense to you. With the Danish Technological Institute as a course provider, you are also sure to get an independent and objective review of the technology.
Benefits
Insight into the history of 3D printing as a manufacturing technology

Overview of the advantages and limitations of using the individual 3D printing technologies

Basic knowledge of materials and process steps

An understanding of design for 3D printing - and what you should be aware of when designing for the technology.

Knowledge of 3D printing in a sustainability context

Insight into cost calculations as well as value chain considerations and impacts
Content
History of 3D printing
A historical look at how the technology started and how it has evolved over the years to the present day

3D printing technologies
An overview of the various 3D printing technologies, including how they work, what materials they can use, advantages and disadvantages, and machine manufacturers

3D printing workflow
A walkthrough of the entire 3D printing process - from digital model and preparation to printing and post processing

Add value with design
How can you add value by designing for 3D printing? We illustrate this with several different examples

Design guide
A look at why and how we design for 3D printing - based on a 10-step design guide

3D printing and sustainability
Is 3D printing a sustainable technology - and how? We take a closer look at that here

Economic perspectives
An introduction to how you assess the economic perspectives of 3D printing - including cost calculations and value chain considerations
Duration
The course consists of 7 modules and can be completed in just under 2 hours.
Content
Introduction
Introduction
The history of 3D printing
An overview of 3D printing technologies
The 3D printing workflow
Different design features
The design process
Sustainability in 3D printing
The economy of 3D printing
Charts
Price
Rating
Enrollment distribution
11/30/2022
course created date
12/1/2022
course indexed date