Amazon Dropshipping Mastery Course 2023 Hindi/Urdu
Mastering the art of Amazon Dropshipping: A step-by-step guide to building a profitable online business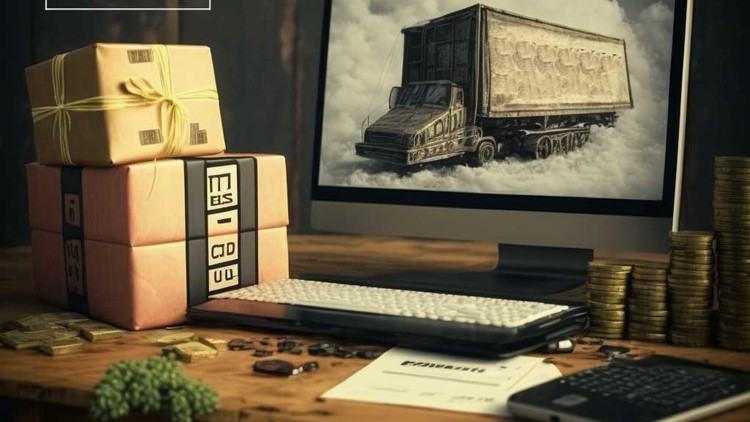 What you will learn
Understand the basics of Amazon and the tools available to sellers
Learn how to conduct effective product research to find profitable products to sell
Understand how to source products from third-party suppliers and obtain soft approvals
Learn how to source products using Amazon-to-Amazon (A2A)
Create a professional and compliant Amazon seller account
Understand the process of listing products on Amazon and managing orders
Learn how to maintain a healthy account and handle negative feedback and returns
Understand the next steps to continue learning and growing as an Amazon dropshipper.
Description
Looking to start a business on Amazon but don't know where to begin? Look no further! Our comprehensive course on Amazon dropshipping will take you from zero to hero, teaching you everything you need to know to build a profitable online business.
Welcome to our comprehensive course on Amazon dropshipping! This course is designed to teach you everything you need to know to start and grow a profitable online business using the dropshipping model on Amazon. Whether you're a complete beginner or have some experience selling on Amazon, this course will provide you with the knowledge and skills to take your business to the next level.
Starting with an introduction to Amazon and the tools available to sellers, you'll learn how to conduct effective product research, source products from third-party suppliers, and obtain soft approvals. We'll also cover Amazon-to-Amazon (A2A) sourcing, so you can find the best products to sell.
Next, we'll guide you through the process of creating a professional and compliant Amazon seller account, and show you how to list products and manage orders. You'll learn how to maintain a healthy account, handle negative feedback and returns, optimize your listings, and advertise on Amazon.
Finally, we'll show you how to scale and automate your business for long-term success. By the end of the course, you'll have the skills and knowledge you need to start your own profitable Amazon dropshipping business. Enroll now and take your first step towards financial freedom!
Content
Introduction
Introduction to amazon and tools
Product Research
1. HOW TO FIND A DROPSHIPPER
2. DROPSHIPPING FRIENDLY BRAND
3- HOW TO FIND SUPPLIERS
4- Profitability sheet
5- FIND FAKE SUPPLIERS
6- DS HUNTING CRITERIA
8- SPY ON SELLLERS
9- SPY ON SELLERS ADVANCED METHOD
10- SUPPLIER SCAN METHOD
Soft Approvals, A2A & BOT
1 - HOW TO LIST PRODUCTS
2- BRAND SOFT APPROVAL
3- AMZ-2-AMZ HUNTING
4- Product research with bot
Listing & Shipping Setting
1- Listing products & shipping setting
2- ACCOUNT SETTINGS & Price Automation
Order Management
1- ORDER FULFILMENT
2- ORDER SHEET-KEEP RECORD OF YOUR FBM ORDERS
Account Health
1- HOW TO MAINTAIN ACCOUNT HEALTH - SHIPPING PERFORMA
2- HOW TO MANAGE VTR - USA
3- POLICY COMPLIANCE
4- HOW TO HANDLE RETURNS
1/25/2023
course created date
1/27/2023
course indexed date