[2021] Agile Coach: Certification Exam Simulator
Validate your knowledge as an Agile Coach with practice questions based on agile methodologies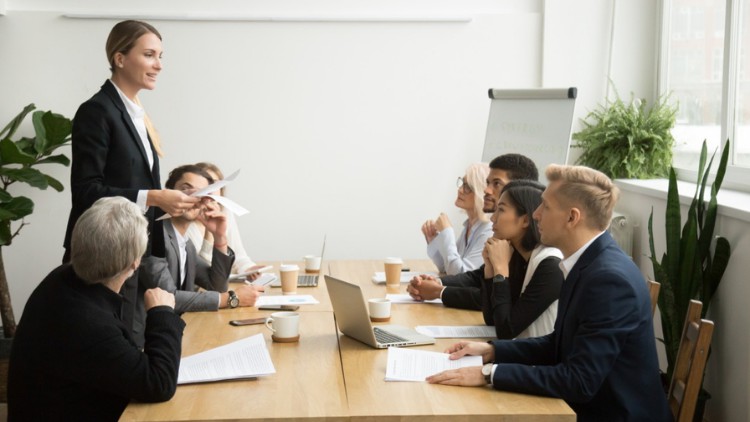 What you will learn
To have an overview of the agility, main practices, Coaching and fundamental skills that an Agile Coach must have to be a catalyst for change in people and organizations.
Learn and understand Agile frameworks and Lean principles, not only at the practice level but also at principles and values levels.
Develop the teaching capacity to offer the right knowledge, at the right time, in the right way, so that people, teams and organizations are able to comprehend the knowledge for their best benefit
To get certified internationally as Agile Coach Professional Certificate (ACPC), endorsing the knowledge and fundamental application of Agile Coach Professional Certificate.
Description
CertiProf® is now offering the professional certification in Agile Coach, Agile Coach Professional Certificate (ACPC), for those who wish to learn and implement Coaching skills to find and manage the necessary changes and thus achieve objectives and meet goals. Coaching is a discipline that consists in the resolution of problems, allowing personal and professional growth to create awareness, improve communication and obtain extraordinary results in life, professionally, in companies or ventures.
This certification based on Agile methodologies is intended to guide people and organizations in the process of changing from a current status to a future or better one in the least painful way possible in order to obtain phenomenal and sustainable results. Agile Coach concentrates in the knowledge of the clients, increases their performance and improves their quality of life.
In order to achieve our dreams and goals, whatever the stage of life, we must always focus on positive, dedicated and high self esteem. Add to that: resilience, overcoming difficulties and the power to resignify learn from our mistakes, and move on stronger and more prepared. This desire to learn more and more and grow and expand our possibilities. It is the motto of the progressive mindset. No one is an island that cannot change and alter the course of its history. We can all do it differently Just believe!
Course Elements:
Exam Simulator of 50 support questions for the certification, in which you can practice with questions similar to the real exam, in each attempt the questions and alternatives are ordered randomly.
The main objective of the exam simulator is for you to validate your knowledge and prepare to take the CertiProf® Agile Coach Professional Certificate (ACPC) exam.
2/23/2021
course created date
3/1/2021
course indexed date