Adobe Creative Cloud | Projects Guide
Everything you need to know about Adobe Creative Cloud 2022 Projects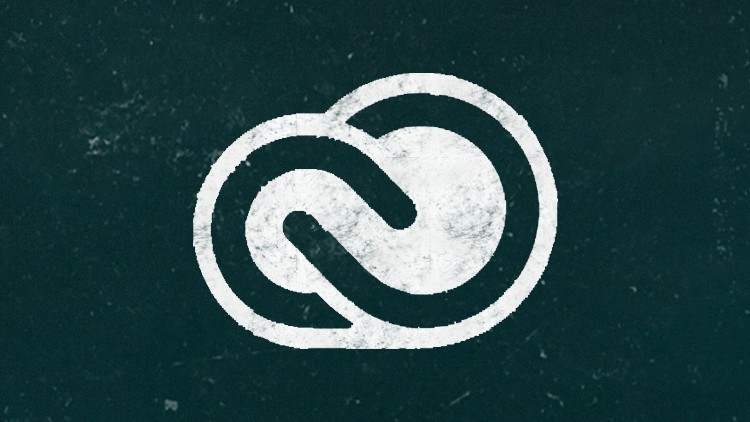 What you will learn
Setup Creative Cloud Account
Creative Cloud Plans
Creative Cloud Web
Creative Cloud Express
Project #1 - Logo
Project #2 - YouTube Thumbnail
Project #3 - Facebook Cover
Project #4 - Facebook Post
Project #5 - Instagram Post
Project #6 - Instagram Stories
Project #7 - Business Card
Project #8 - Flyer
Project #9 - Poster
Project #10 - Wallpaper
Description
Have you always wanted to learn Adobe Creative Cloud but don't know where to start? Would you like to make amazing Designs and bring your ideas to life?
Then Adobe Creative Cloud 2022 Projects is for you!
Hi, I'm your instructor Josh Werner and I'll be leading you through this course.
Adobe Creative Cloud is an in-demand skill in 2022.
The course begins with the basics.
I'll take you through everything you need to know to start working with Adobe Creative Cloud like an expert. You'll learn all the fundamentals of Adobe Creative Cloud 2022.
This is great for students starting or for Designers that need a refresher course on Adobe Creative Cloud 2022. There are no requirements necessary to enroll I only ask that you come open minded and ready to learn
Feel Free to look through the course description and checkout some of my preview videos
The course is packed with hands-on tutorials
Here's What You'll Learn:
01. Introduction
01. Welcome
02. Adobe Creative Cloud 2022 - Plans
02. Overview
03. Individuals
04. Business
05. Students & Teachers
06. Schools & Universities
07. Summary
03. Adobe Creative Cloud 2022 - Account Setup
08. Overview
09. Setup Account
10. Creative Cloud Web
11. Summary
04. Creative Cloud Express
12. Overview
13. Home
14. Projects
15. Brands
16. Libraries
17. Learn
18. All Templates
19. Quick Action
20. Summary
05. Project #1 - Logo
21. Overview
22. Create New File
23. Project
24. Summary
06. Project #2 - YouTube Thumbnail
25. Overview
26. Create New File
27. Project
28. Summary
07. Project #3 - Facebook Cover
29. Overview
30. Create New File
31. Project
32. Summary
08. Project #4 - Facebook Post
33. Overview
34. Create New File
35. Project
36. Summary
09. Project #5 - Instagram Post
37. Overview
38. Create New File
39. Project
40. Summary
10. Project #6 - Instagram Stories
41. Overview
42. Create New File
43. Project
44. Summary
11. Project #7 - Business Card
45. Overview
46. Create New File
47. Project
48. Summary
12. Project #8 - Flyer
49. Overview
50. Create New File
51. Project
52. Summary
13. Project #9 - Poster
53. Overview
54. Create New File
55. Project
56. Summary
14. Project #10 - Wallpaper
57. Overview
58. Create New File
59. Project
60. Summary
15. Conclusion
61. Thank You
So what are you waiting for? I look forward to going through course with you I'll see you inside!
Content
Plans & Pricing
Overview
Individuals
Business
Students & Teachers
Schools & Universities
Account Setup
Setup Creative Cloud Account
Download Creative Cloud App
Install Creative Cloud App
Your Work
Overview
Libraries
Cloud Documents
Your Work Links
Discover
Overview
Edit Preferences
Apps
Overview
All Apps
Updates
Desktop
Mobile
Web
Categories
Overview
Photography
Design & Layout
Video & Motion
Illustration
UI & UX
Acrobat & PDF
3D & AR
Social Media
Beta Apps
Resource Links
Overview
Stock
Fonts
Behance
Tutorials
Support Community
Preferences
Overview
General
Apps
Syncing
Notifications
Services
Creative Cloud Web
Overview
Profile
Plans
Notifications
Get Help
Install App
Overview
Install App
Uninstall App
Reviews
It's a descriptive course, meaning that he goes into every menu/buttons of CC 2020. It's good enough for newcomers but it could be better. You will learn how to create/manage your account/apps/projects. The bite sized videos are okay, but I feel like some section could be into 1 simple video with timestamps. How can it be better? Avoid over simplifying parts of the video. Do detail about what each option does. For example: "Individual/Business differences" => What if we were an Association? which one should we get? You did the pro's and con's of the Monthly plan, but didn't do the same for the yearly plan (Yearly has a higher upcost but a lower /month cost if we are to take CC). Here's my personal tip: Taking CC for only a Month is not worth (it's better to use 4 junk emails to use the free trial during a Month) Because if it's just for testing, why pay it?
It is very nice and very informative course with a very short videos and direct to the point without waffle! I strongly recommended for everyone who wants to get a good idea and a general overview to learn Adobe Creative Cloud 2020!!!
Coupons
| Submit by | Date | Coupon Code | Discount | Emitted/Used | Status |
| --- | --- | --- | --- | --- | --- |
| Lee Jia Cheng | 8/12/2020 | TRY10FREE92 | 100% OFF | 40000/9504 | expired |
| Lee Jia Cheng | 8/15/2020 | TRY10FREE93 | 100% OFF | 40000/9342 | expired |
| Lee Jia Cheng | 8/19/2020 | TRY10FREE94 | 100% OFF | 40000/1765 | expired |
| Lee Jia Cheng | 9/4/2020 | TRY10FREE201 | 100% OFF | 40000/4005 | expired |
| - | 9/19/2020 | TRY10FREE205 | 100% OFF | 40000/1866 | expired |
| - | 10/4/2020 | TRY10FREE302 | 100% OFF | 40000/3564 | expired |
| - | 3/15/2022 | TRY1000FREE32202 | 100% OFF | 1000/979 | expired |
| - | 3/25/2022 | TRY1000FREE32203 | 100% OFF | 1000/992 | expired |
| - | 4/6/2022 | TRY1000FREE42201 | 100% OFF | 1000/993 | expired |
| - | 4/25/2022 | TRY1000FREE42205 | 100% OFF | 1000/976 | expired |
| - | 5/10/2022 | TRY100052201 | 100% OFF | 1000/985 | expired |
| - | 5/17/2022 | TRY100052202 | 100% OFF | 1000/866 | expired |
| - | 6/2/2022 | TRY100052203 | 100% OFF | 1000/801 | expired |
| Lee Jia Cheng | 6/5/2022 | TRY100062201 | 100% OFF | 1000/604 | expired |
| - | 7/1/2022 | TRY100062203 | 100% OFF | 1000/981 | expired |
| - | 7/24/2022 | TRY100072201 | 100% OFF | 1000/518 | expired |
| - | 7/27/2022 | TRY100072202 | 100% OFF | 1000/18 | expired |
| - | 8/1/2022 | TRY100072203 | 100% OFF | 1000/270 | expired |
| - | 8/11/2022 | TRY1000FREE82201 | 100% OFF | 1000/611 | expired |
| - | 8/31/2022 | TRY1000FREE82203 | 100% OFF | 1000/47 | expired |
| - | 8/31/2022 | TRY1000FREE82202 | 100% OFF | 1000/120 | expired |
| - | 11/18/2022 | TRYFREE1000112204 | 100% OFF | 1000/397 | expired |
| - | 1/27/2023 | TRY1000FREE012303 | 100% OFF | 1000/998 | expired |
| - | 2/1/2023 | TRYFREE123G1SET2 | 100% OFF | 1000/441 | expired |
| - | 2/10/2023 | FREE223G1S1 | 100% OFF | 1000/469 | expired |
| - | 2/20/2023 | FREE223G1S3 | 100% OFF | 1000/614 | expired |
Charts
Price
Rating
Enrollment distribution
7/30/2020
course created date
8/12/2020
course indexed date
Lee Jia Cheng
course submited by