Adobe Creative Cloud | Ultimate Guide
Adobe Creative Cloud Ultimate A-Z Guide. Go From Basic to Advanced with Creative Cloud and 10 Projects From Scratch.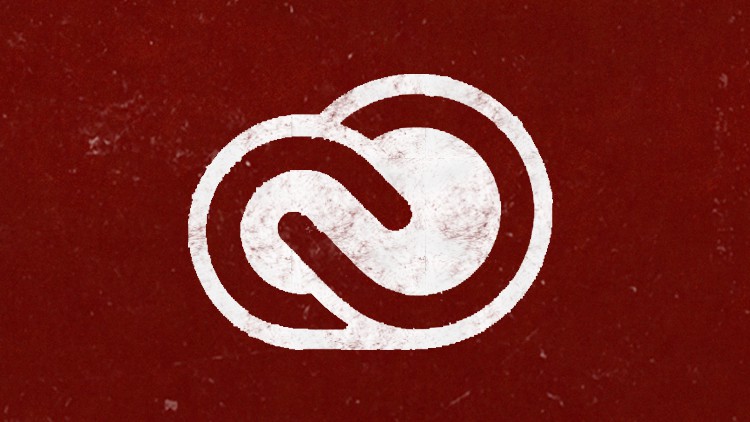 What you will learn
Setup Creative Cloud Account
Creative Cloud Plans
Creative Cloud Web
Apps
Categories
Creative Cloud Express
Resource Links
Right Side Menu
Files
Discover
Stock & Marketplace
Project #1 - Logo
Project #2 - YouTube Thumbnail
Project #3 - Facebook Cover
Project #4 - Facebook Post
Project #5 - Instagram Post
Project #6 - Instagram Stories
Project #7 - Business Card
Project #8 - Flyer
Project #9 - Poster
Project #10 - Wallpaper
Description
Have you always wanted to learn Adobe Creative Cloud but don't know where to start?
Would you like to make amazing Designs and bring your ideas to life?
Then Adobe Creative Cloud Ultimate Guide is for you!
Hi, I'm your instructor Josh Werner and I'll be leading you through this course.
Adobe Creative Cloud is an in-demand skill in 2022.
The course begins with the basics.
I'll take you through everything you need to know to start working with Adobe Creative Cloud like an expert.
You'll learn all the fundamentals of Adobe Creative Cloud.
This is great for students starting or for Designers that need a refresher course on Adobe Creative Cloud.
There are no requirements necessary to enroll I only ask that you come open minded and ready to learn
Feel Free to look through the course description and checkout some of my preview videos
The course is packed with over 33 hours of hands-on tutorials
Here's What You'll Learn:
01. Introduction
01. Overview
02. Plans
02. Overview
03. Individuals
04. Business
05. Students & Teachers
06. Schools & Universities
07. Summary
03. Setup Creative Cloud Account
08. Overview
09. Setup Account
10. Creative Cloud Web
11. Summary
04. Apps
12. Overview
13. All Apps
14. Desktop
15. Mobile
16. Web
17. Updates
18. Summary
05. Categories
19. Overview
20. Creative Cloud Express
21. Photos
22. Graphic Design
23. Video
24. Illustration
25. UI and UX
26. 3D and AR
27. Acrobat and PDF
28. Summary
06. Creative Cloud Express
29. Overview
30. Home
31. Projects
32. Brands
33. Libraries
34. Learn
35. All Templates
36. Quick Action
37. Summary
07. Resource Links
38. Overview
39. Stock
40. Fonts
41. Tutorials
42. Portfolio
43. Behance
44. Support Community
45. Summary
08. Right Side Menu
46. Overview
47. Get Help
48. Ask Community
49. Contact Us
50. Notifications
51. Account
52. Web Apps & Services
53. Adobe Website
54. Summary
09. Files
55. Overview
56. Your Files
57. Your Libraries
58. Shared with You
59. Deleted
60. Go to Lightroom
61. Cloud Storage
62. Summary
10. Discover
63. Overview
64. Featured
65. How-to
66. Learn
67. Challenges
68. Livestreams
69. Inspiration
70. Free Assets
71. Career Resources
72. Summary
11. Stock & Marketplace
73. Overview
74. Photos
75. Illustration
76. Vectors
77. Videos
78. Audio
79. Templates
80. Free
81. Premium
82. Editorial
83. Fonts
84. Plugins
85. 3D
86. Sell
87. Pricing
88. Summary
12. Project #1 -
So what are you waiting for? I look forward to going through the course with you I'll see you inside!
Content
Plans & Pricing
Overview
Individuals
Business
Students & Teachers
Schools & Universities
Account Setup
Setup Creative Cloud Account
Download Creative Cloud App
Install Creative Cloud App
Your Work
Overview
Libraries
Cloud Documents
Your Work Links
Discover
Overview
Edit Preferences
Apps
Overview
All Apps
Updates
Desktop
Mobile
Web
Categories
Overview
Photography
Design & Layout
Video & Motion
Illustration
UI & UX
Acrobat & PDF
3D & AR
Social Media
Beta Apps
Resource Links
Overview
Stock
Fonts
Behance
Tutorials
Support Community
Preferences
Overview
General
Apps
Syncing
Notifications
Services
Creative Cloud Web
Overview
Profile
Plans
Notifications
Get Help
Install App
Overview
Install App
Uninstall App
Reviews
Christopher
February 27, 2023
Its only you talking, no hands on interaction yet. I'm looking to learn by doing, not watching. Hopefully it will be some projects to learn by doing soon.
Waste of money! There is absolutely no educational/ practical value in this course. Find on Youtube Adobe Creative Cloud explained in 10 min and save 7 hours of your precious time . If you want to learn a specific app, I recommend courses led by Daniel Walter Scott on Udemy.
Love this guide! The instructor breaks everything down into an easy-to-understand format, and this course is just jam-packed with free resources and everything anyone would need to get started using Adobe Creative Cloud! Highly recommend this course!
Leider relativ oberflächlich, auch die Übungen. Es war leider auch nicht möglich, die Lösungen hochzuladen.
I am honestly upset I spent money on this. The course is beyond high level and repetitive. The last 4 (and longest) modules are verbatim repeats of the beginning of the course. No new projects, not a deep dive, literally a repeat you have to go through to finish this. Save yourself the money and watch a few Youtube videos about how to download Adobe suite and understand the tools bars. It's literally no different.
It was, there was no pressure to turn in assignments on time. So learning was definitely at my own pace and I felt encouraged to participate in the course by turning in assignments and answering questions.
So far it's been easy to follow instructions and it's been informative. I feel like they're really touching all bases and who knows, I might utilizing creative cloud in many different settings. Ultimately it's been great so far.
I want to be as constructive as possible. But in short, don't take this if you have any familiarity with Photoshop or applications like Photoshop and other Creative Cloud apps. I feel like this is a bit of a cop out. Every course is (for the most part) videos reading through the different menus. When something is explained.... it's not really explained. Several times when tools are brought up to be demonstrated, there isn't an adequate example currently on the screen to demonstrate it, which the facilitator realizes in the middle of recording their video, and then they say something to the effect of "well if you had this it would do this." Sometimes that's not even accurate. I appreciate the teacher's encouraging messages and energy on some of it, and it's clear they do like what they're doing. But this isn't a great way to really learn the applications.
Provides very basic information on the apps, not a lot of practical use information. A lot of time spent just reading the various menu options. Time would be better spent getting courses specific to the app you want to learn.
Yes, I have recently took on a new role in our company which is marketing and I need to learn asap regarding if Creative Cloud will work for our business.
We need to enter credit card details to be able to get the 7 day free trial or purchase a monthly plan to follow through the course, without which it's useless to join the course
This "course" was terrible! I can read, I do not need this guy to read (poorly) to me! I learned absolutely nothing from this. AND I could not get a refund. VERY AGGRAVATED!
Parece que esté hecho para tontos, te dice cosas demasiado obvias y no te dice nada que sea avanzado.
Alright, welcome back! This guy just literally reads all that he sees on his screen. No projects, exercises, nothing. Do no buy, please
A terrible course. The guys just reads through all the button and menu items. No mention or lesson about any projects. I don't understand why it is being tagged as the best sellers. I think most of the reviews are fake ones. Please do not buy this guys.
Coupons
| Submit by | Date | Coupon Code | Discount | Emitted/Used | Status |
| --- | --- | --- | --- | --- | --- |
| - | 11/26/2020 | TRY10FREE408 | 100% OFF | 40000/3981 | expired |
| Angelcrc Seven | 11/29/2020 | TRY10FREE409 | 100% OFF | 40000/3541 | expired |
| - | 12/2/2020 | TRY10FREE120220 | 100% OFF | 40000/2363 | expired |
| Angelcrc Seven | 12/6/2020 | TRY10FREE122002 | 100% OFF | 40000/3914 | expired |
| - | 12/12/2020 | TRY10FREE122003 | 100% OFF | 40000/1380 | expired |
| - | 1/1/2021 | TRY10FREE12101 | 100% OFF | 40000/3078 | expired |
| - | 1/6/2021 | TRY10FREE12102 | 100% OFF | 40000/448 | expired |
| - | 1/8/2021 | TRY10FREE12103 | 100% OFF | 40000/2230 | expired |
| Angelcrc Seven | 2/2/2021 | TRY10FREE22101 | 100% OFF | 40000/3278 | expired |
| - | 2/12/2021 | TRY10FREE22104 | 100% OFF | 40000/1514 | expired |
| - | 2/12/2021 | TRY10FREE22104 | 100% OFF | 40000/12 | expired |
| Angelcrc Seven | 2/23/2021 | TRY10FREE22107 | 100% OFF | 40000/3050 | expired |
| - | 3/8/2021 | TRY10FREE32102 | 100% OFF | 40000/3484 | expired |
| - | 3/11/2021 | TRY10FREE32103 | 100% OFF | 40000/782 | expired |
| - | 3/14/2021 | TRY10FREE32104 | 100% OFF | 40000/819 | expired |
| - | 4/1/2021 | TRY10FREE42101 | 100% OFF | 40000/1104 | expired |
| - | 4/4/2021 | TRY10FREE42102 | 100% OFF | 40000/679 | expired |
| - | 4/8/2021 | TRY10FREE42103 | 100% OFF | 40000/456 | expired |
| - | 5/1/2021 | TRY10FREE52101 | 100% OFF | 40000/1890 | expired |
| mohamedxxx | 5/10/2021 | TRY10FREE52104 | 100% OFF | 40000/2638 | expired |
| - | 6/1/2021 | TRY10FREE52111 | 100% OFF | 40000/5291 | expired |
| - | 6/4/2021 | TRY10FREE62101 | 100% OFF | 40000/3854 | expired |
| - | 6/14/2021 | TRY10FREE62104 | 100% OFF | 40000/4441 | expired |
| - | 6/28/2021 | TRY10FREE62109 | 100% OFF | 40000/5810 | expired |
| - | 7/2/2021 | TRY10FREE72101 | 100% OFF | 40000/2120 | expired |
| - | 7/14/2021 | TRY10FREE72105 | 100% OFF | 40000/2171 | expired |
| - | 7/30/2021 | TRY10FREE72110 | 100% OFF | 40000/2076 | expired |
| - | 8/17/2021 | TRY10FREE82106 | 100% OFF | 40000/1690 | expired |
| - | 8/27/2021 | TRY10FREE82109 | 100% OFF | 40000/2750 | expired |
| - | 9/2/2021 | TRY10FREE92101 | 100% OFF | 40000/1003 | expired |
| - | 9/16/2021 | TRY10FREE92105 | 100% OFF | 40000/2350 | expired |
| - | 9/28/2021 | TRY10FREE92108 | 100% OFF | 40000/1512 | expired |
| - | 10/1/2021 | TRY10FREE102101 | 100% OFF | 40000/529 | expired |
| - | 11/10/2021 | TRY10FREE112101 | 100% OFF | 1000/951 | expired |
| - | 11/15/2021 | TRY10FREE112102 | 100% OFF | 1000/822 | expired |
| - | 12/7/2021 | TRY1000FREE122101 | 100% OFF | 1000/975 | expired |
| - | 12/11/2021 | TRY1000FREE122102 | 100% OFF | 1000/988 | expired |
| - | 12/31/2021 | TRY1000FREE122106 | 100% OFF | 1000/937 | expired |
| - | 1/26/2022 | TRY1000FREE12203 | 100% OFF | 1000/924 | expired |
| - | 1/30/2022 | TRY1000FREE12204 | 100% OFF | 1000/991 | expired |
| - | 2/5/2022 | TRY1000FREE22101 | 100% OFF | 1000/991 | expired |
| - | 2/11/2022 | TRY1000FREE22102 | 100% OFF | 1000/949 | expired |
| - | 2/23/2022 | TRY1000FREE22203 | 100% OFF | 1000/973 | expired |
| - | 3/15/2022 | TRY1000FREE32202 | 100% OFF | 1000/998 | expired |
| - | 3/25/2022 | TRY1000FREE32203 | 100% OFF | 1000/845 | expired |
| - | 4/6/2022 | TRY1000FREE42201 | 100% OFF | 1000/974 | expired |
| - | 5/10/2022 | TRY100052201 | 100% OFF | 1000/998 | expired |
| - | 5/17/2022 | TRY100052202 | 100% OFF | 1000/770 | expired |
| - | 6/1/2022 | TRY100052203 | 100% OFF | 1000/996 | expired |
| Lee Jia Cheng | 6/5/2022 | TRY100062201 | 100% OFF | 1000/290 | expired |
| - | 7/1/2022 | TRY100062203 | 100% OFF | 1000/841 | expired |
| - | 7/24/2022 | TRY100072201 | 100% OFF | 1000/621 | expired |
| - | 7/27/2022 | TRY100072202 | 100% OFF | 1000/13 | expired |
| - | 8/1/2022 | TRY100072203 | 100% OFF | 1000/29 | expired |
| - | 8/11/2022 | TRY1000FREE82201 | 100% OFF | 1000/592 | expired |
| - | 8/31/2022 | TRY1000FREE82202 | 100% OFF | 1000/304 | expired |
| - | 8/31/2022 | TRY1000FREE82203 | 100% OFF | 1000/64 | expired |
| - | 10/8/2022 | TRY1000FREE102201 | 100% OFF | 1000/900 | expired |
| - | 10/17/2022 | TRY1000FREE102206 | 100% OFF | 1000/424 | expired |
| - | 10/29/2022 | TRY1000FREE102207 | 100% OFF | 1000/957 | expired |
| - | 11/11/2022 | TRYFREE1000112201 | 100% OFF | 1000/793 | expired |
| - | 1/14/2023 | TRY1000FREE012301 | 100% OFF | 1000/506 | expired |
| - | 2/1/2023 | TRYFREE123G1SET2 | 100% OFF | 1000/518 | expired |
| - | 2/10/2023 | FREE223G1S1 | 100% OFF | 1000/785 | expired |
| - | 2/20/2023 | FREE223G1S3 | 100% OFF | 1000/676 | expired |
| - | 3/2/2023 | FREE323G1S1 | 100% OFF | 1000/456 | expired |
Charts
Price
Rating
Enrollment distribution
11/21/2020
course created date
11/25/2020
course indexed date