A Lean Startup guide to build a Minimum Viable Product (MVP)
A Lean Startup guide to discover, design and deliver a successful product and achieve a product market fit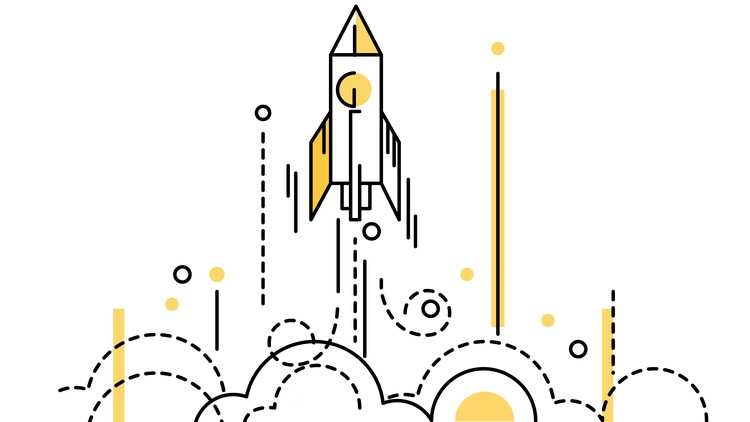 What you will learn
Learn how to build a winning product in a lean way
Learn mindset, strategy, process and techniques from the most successful product companies
15-minute one-on-one chat with the instructor
Increase significantly chance to achieve product market fit
Apply practical techniques to identify the needs of your market
Apply powerful techniques to develop a competitive product strategy
Make decisions between building software vs buying a (low-code) platform
Decide the features in scope of your MVP
Set-up a product development team
Learn how to accelerate product development
Understand the concepts of quality of software products
Learn how to embed sufficient quality in your product
Apply product analytics techniques to continuously improve the product
Decide key metrics you should focus on
Description
Why enrol in this course?
Are you tired of seeing your hard work and investment go down the drain with a failed product launch? Did you know that up to 90% of digital products fail to meet their target market's needs? Don't let that happen to you!
You don't build a winning product and achieve product-market fit in one day. Building a great product requires mindset, strategy, process and tools and techniques. But all this can be learned. And this is what we promise in this course.
In this course you are going to
Develop a strategic and lean mindset

Learn a proven step by step lean approach to build a successful product

Get tools and techniques you can apply along this process

Increase confidence and significantly increase the chances of success
As a special bonus, you'll have the chance to book a 15-minute one-on-one chat with the instructor. This is your opportunity to ask any burning questions you have and get personalized feedback to help you succeed.
This course does not promise overnight success or quick fixes. Instead, what it offers is a proven formula that provides structure and focus to help you prioritise the right activities that will generate continuous and long-term value for your business.
The content of this course
In this course we are going to cover the whole process to build a Minimum Viable Product (MVP) following the Lean Startup methodology as a foundation.
We'll cover the different phases of the product development process
1) Discovery, which covers the Why - "why are you building the product";
2) Design, which covers the What - "what are you going to build" and
3) Delivery – which is all about the How - "how do you build the product".
You'll learn what are the steps in this process, you'll learn what are the critical points in this journey that you need to pay special attention to, and you'll learn how to make the right decisions during this process.
Examples of questions we'll cover in the course are:
How to identify your market niche and their needs? Which techniques to apply to get valuable insights from users?

How to develop a competitive product strategy? How to make your product stand out from the rest?

How to make key product decisions? Whether to build or buy a platform? Should you use low-code to accelerate?

How to develop a product roadmap? How to define features in scope of your first MVP version?

What are the best practices to design the MVP? Do you need a UX designer?

What are the best practices to develop the MVP? Which skills do you need in the team? How can you make the software development more efficient? How to make sure your product has sufficient quality?

How to measure and improve the product? Which metrics to focus on at the stage you are in?



Your instructor
The content of this course builds on years of experience and work with more than hundred of entrepreneurs who have been through this journey of building a product. It builds on best practices and well established theories that most successful unicorns have used.
Marina, your instructor, has a PhD in Computer Science, and is a teacher, strategy advisor and a startup coach with more than a decade of experience in product development, strategy and engineering. Marina has assisted 100+ organisations in their product development journey, from startups building their first product, scale-ups in their fast pace growth stage, as well as large Fortune 100 companies.
Clients and students appreciate Marina for her in-depth knowledge, practical thinking skills, and the ability to explain abstract concepts in a simple manner.
Who this course is for
The course is designed with an entrepreneur in mind, particularly technology startups.
The course, however, is beneficial for anyone who is involved in the product development process in any way, for example product managers who want to build better products or software engineers who want to understand how the most successful product companies build products that customers love, or project managers
No specific technology background is required to follow this course. It is however preferred to have some basic understanding of business and technology.
30-day money back guarantee
We believe the content of the course is great, and we are certain you'll love it. But we are also happy to offer an unconditional 30-day money back in full guarantee. No risk for you.
So enrol in this course and don't miss out on the opportunity to turn your product idea into a profitable reality!
Content
About this course
Introduction
Course content overview
Download all resources
Basic concepts
Introduction
The product lifecycle
Lean Startup
Basic concepts
Minimum Viable Product (MVP)
Common MVP pitfalls
MVP real world examples
The process from idea to product market fit
MVP example case
Download resources
Identify your niche and their needs
Introduction
Pick a niche
Understand the problem
User research techniques
Evaluate opportunity
Identify your niche and their needs
Download resources
Develop a competitive product strategy
Introduction
The essence of a product strategy
The Kano model
Define your product strategy through example
Principles of a good product strategy
Product strategy
Download resources
Key product decisions to keep in mind
Introduction
Select your MVP type
Mobile app, webapp or PWA?
Define key technical principles of your product
Custom software, COTS, low-code development
Build or buy a software platform?
Make key tech decisions
Download Resources
Build an outcome driven roadmap
Introduction
How to describe the product
User stories
Prioritising user stories
Build an outcome-driven roadmap
Download resources
Design your MVP
Introduction
What is a good UX design?
The UX Research phase
The Conceptualise phase
The Design phase
The User Testing phase
Do you need a UX designer?
A Lean UX Design process
MVP Design
Download resources
Develop your MVP
Introduction
Setup a product team: Skills required
Setup a product team: a governance model to avoid
Setup a product team: key principles to follow
Establish an effective process: Agile development
Establish an effective process: CI/CD automation
Establish an effective process: Test automation
Establish a quality mindset
MVP Development
Download resources
Measure and Improve
Introduction
What is Product Analytics?
Why do we need Product Analytics?
The lean analytics stages
The lean analytics framework
What makes a good metric?
Product analytics
Download resources
Wrap up
Key Learnings
Thank you
Download resources
Reviews
It is quite a comprehensive course, exactly matching what it promises. I like the examples enriching the main topics. General feedback: It will be nice to state somewhere some difference in what applies to a SW MVP and a general MVP.
This is a great course for anyone that wants to develop a product - digital or not. What hooked me was that it takes you through the whole process, from the stage of ideation of the product to its market placement. The guides and principles are clear and beautifully laid out, that they are easy to follow and can be applied in various fields and industries. I would recommend this course anytime!
Nikolche
December 19, 2022
Great course! It is well-structured and covers all the crucial aspects of building a product. It has a good balance of theory and practical examples, which makes it easy to follow. I wish I had watched this course before I was building my first product, so I would recommend it to anyone building a product.
This is very clearly laid out, so someone with next-to-no knowledge can understand. I feel much more confident in building an MVP now, and less like I am chasing my tail trying to understand the industry jargon. I'd definitely recommend it, and I'll be buying more courses from Enlighten for sure.
The topic is explained straight to the point. I would recommend this to anyone planning to build a new product.
I have enjoyed the thorough approach, clear structure and flow, making the course easy to follow. Makes you rethink your approach. Recommended for all tech product builders.
This course is fantastic. Not only that I learned a lot about building an MVP, The instructor also sounds excellent and it's fun to listen to, The content looks good and is of high quality. Well done!
Coupons
| Submit by | Date | Coupon Code | Discount | Emitted/Used | Status |
| --- | --- | --- | --- | --- | --- |
| - | 12/7/2022 | 39B103ECEB15AD833504 | 100% OFF | 1000/896 | expired |
| - | 2/19/2023 | 5A12D327248B6C87FC04 | 85% OFF | | expired |
Charts
Price
Rating
Enrollment distribution
SkillShare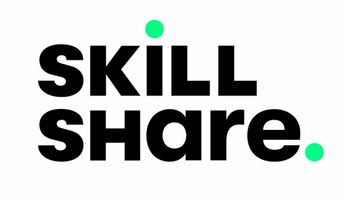 Unlimited access to 30 000 Premium SkillShare courses
30-DAY FREE TRIAL
COMIDOC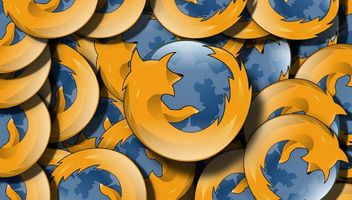 Want FREE online courses ? Our FIREFOX extension lists Udemy freebies in realtime !
FREE
4/18/2022
course created date
12/7/2022
course indexed date