6 Years Of Internet Marketing Success & Failure
Learn about my failures and success as an internet marketer over the past 6 years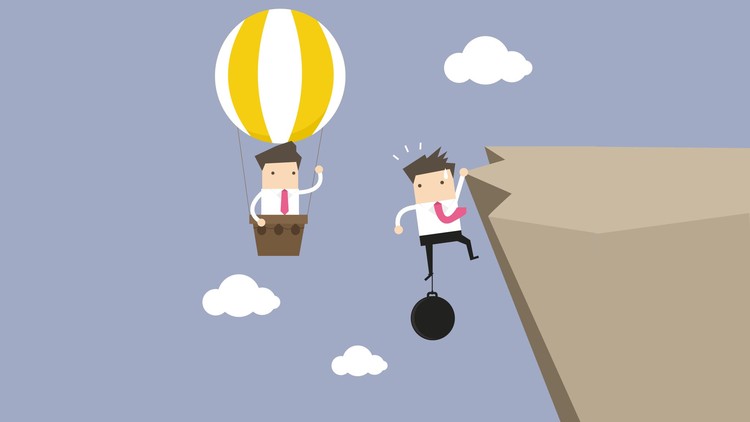 What you will learn
Learn from a marketer who's been at it for 6 years
Learn from my mistakes
Learn about what I had success with
Description
*Last Updated August 2018*

In this class I break down the past 6 years of everything I've ever done online as an internet marketer.
In September 2016 I decided to spend an entire week writing a blog post that came in just shy of 25,000 words about my entire journey.
I called it:
Becoming an Essentialist: 6 Years Of Internet Marketing Success & Failure
I thought it would be interesting to also make a follow along short course where I explain everything that's happened for me over the past 6 years. 
I'd like for those who go through my course to learn from my mistakes. I've had a lot of success online but tons of failures too. 
This course also will give you a glimpse into how I've managed to teach so many various topics here on Udemy.  
Content
Introduction To The Course
Introduction
Have Questions For Me?
2010-2012
2 Years In Review - 2010-2012
A Year In Review - 2012
A Year In Review - 2012
Real Quick..
A Year In Review - 2013
A Year In Review - 2013
A Year In Review - 2014
A Year In Review - 2014 - Part 1
A Year In Review - 2014 - Part 2
A Year In Review - 2015
A Year In Review - 2015
A Year In Review - 2016
A Year In Review - 2016 - Part 1
A Year In Review - 2016 - Part 2
A Year In Review - 2016 - Part 3
Conclusion
Conclusion To The Course
Free Bonus
Bonus: How I'm Landing $1000 Clients Every Month
Reviews
The instructor has had a very long pathway to finally earning money online. Unfortunately, the course is also a very long arduous pathway to completion. This doesn't really qualify as a course, as the instructor reads his 25,000 word essay and breaks the video into the years of trial and error in seo and e-commerce businesses. There isn't any course material given, or tutorial on how to be successful; there are only stories about the failed businesses the author invested in, and the successes attained here and there. But the instructor is funny at times. There can be some insights into what not to do, such as focusing on too many things at once. But overall, I think something like this belongs on youtube or in a different section of Udemy.
Awesome information...it was fun to listen because I have traveled through the same online journeys and many of the same experiences and used many of the same products, but he put a lot more energy and time in his ambitions.
Reminds me of some of the experiences I have had! Gave me some insight on what to avoid in the future! Really enjoyed the trip!
I have been wanting to hear real sharing like this. I have been to far too many courses and course previews where everything seems so perfect and I felt like something was wrong with me when I couldn't replicate the success.
The Quality of this course is very good. Basically the person who is making this video and the person who is guiding me is very talent and also his communication and verbal language is understand by me. Thanks to that man who is guiding us.
In this course John is telling a very interesting and instructive story about his successes and failures. I've enjoyed the course very much and learned some very useful info. I will certainly check out his other courses. Thank you very much, John!
Really feel connected to his story. Went through the same thing when I got started online. Lots of hidden nuggets inside of the course. It's worth listening to.
Fantastic story, and it really helps learners realize how the experimentation process actually works. #inspiring.
I listened to this while doing misc activities at work that didn't require brain power. I tried many of the same marketers that John did. Danny Iny guaranteed his program is you did everything for the full 12 weeks. However, instruction for week 3, build your Word press website, was totally lacking of competent instruction. I never finished that course because I didn't want to do guest blogging. Also tried Click Funnels for one month--then got my refund. Their instructional content was totally inadequate for that program. Yep, tried many marketers and now I'm pretty much sticking to Udemy. Thanks, John, because we're on the same journey.
I enjoyed his true account of his experiences, and how easy it is to be distracted and to eventually find out what works for you as an individual and what doesn't . .. i have also been on the same type of journey for the past 6 yrs too. However having the gist of the 25,000 words just read out and all running into each other without breaking up each section into point form screenshot of what the next "lesson" was going to be about - was not showcasing his best work which is supposed to be course creation - it's disappointing not only for me but for him, it was like self sabotage. Mind set trng and the use of Kanban boards would be really helpful to you going forward- check out Ed Dale.com 30 day challenge, in the free ebook around P 70 is the link to the kanban board training vids to keep you on track with your goals - made a massive difference for me..hope that helps...
This is the first course I've completed straight forward in one shot. Very interesting and so much to learn from it!
Well I left this review because everything he said goes right along with the title of the course. I think this course is a great example of how to take his experience and apply it and have a minds reference with what i can always think about when applying to my self. Your not physically getting shown how but learning from his experience.
GREAT insight into perseverance and finding what really works to make an income online... #makemoney #share
It was nice to hear someone did a lot of stuff in a few years span, and by doing everything gathered a lot of experience. Also, I've found out some useful links.
As there's no failure but new experience with very interesting facts from real life definitely an eyes and mind opener.
9/21/2016
course created date
11/20/2019
course indexed date