5 Days Goal Setting Challenge
learn the powerful Law of attraction tools to manifest all your Goals & Desire
Personal Transformation
category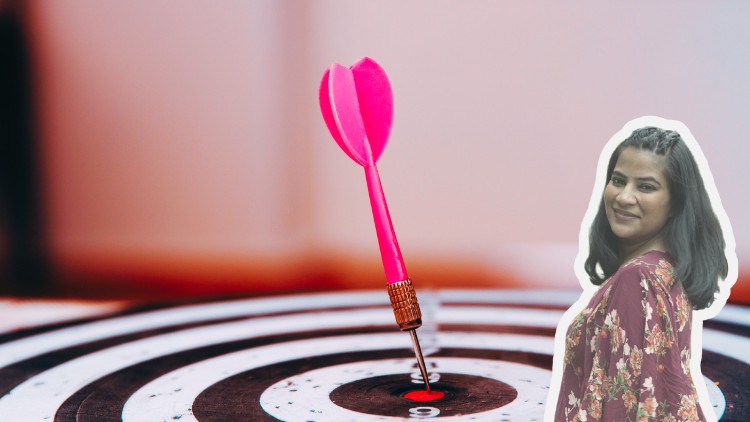 What you will learn
create a crystal clear goals for life
create goals for health-wealth-career-relationship-happiness
program your mind for sucess
powerful affirmation for all areas of life
learn to master your mind through visualization practices
become a daily action taker using powerful law of attraction technique
different practices daily for 5 days
30 pages Goal manifestation workbook
Description
we are all capable of doing whatever we put our mind to. Let me repeat that. We can do whatever we want, whatever we put our mind to – dreams come true and people achieve crazy goals all the time – so that means you can do it too.
5 Days goal manifestation challenge draws on the concept that our conscious ideas guide our actions.
So, can we take this premise and apply it to the biggest, most meaningful objectives we could possibly set for ourselves—our life goals?
we'll take a closer peek at some ideas and resources that will help you set out on the right path, and stick at it for success. This workshop has detailed, science-based exercises that will help you create actionable goals and master techniques to create lasting behavior change.
What Will You Learn On This Course?
During the course, students will complete self-discovery exercises to uncover their purpose and underlying motivations.
Through a series of short video-based lectures, you will:
Learn how get aligned with your purpose

Understand the mind programing and how it can help you for long run

find the emotional and feeling based reasons behind each of your goal.

learn to create goal for all areas of life Health-Wealth-Relationship-Career-Happiness

Learn the Law of attraction tools & techniques to align your mind-body-soul with your desires

Learn to let go of your limiting beliefs, stress, fear & doubts attached with your goal & desire

step by step how to write powerful goals that will bridge the gap between where you are right now and where you want to be in the future.

you will learn where people go wrong with Goal Setting and how you can avoid the most common mistakes.

learn why setting goals and achieving goals require different skill sets. I will show you how human motivation works and help you tap into the fuel that will help you persistent until you accomplish your goals.

align your beliefs and increase your odds of overcoming the inevitable obstacles along the way.
Come with me on 5 days journey to change your life for the better!
Content
Introduction
challenge Introduction
why you should take this 5 days journey
course structure
why setting Goals are important ?
Why people fail in achieving Goals ?
What to do to achieve Goals ?
what you want ?
smart goals
eliminate negativity
program your mind
pen down your goals
Goal actions
DAY - 1
What do you want ?
DAY-2
Program Your Mind With Affirmations
DAY - 5
Become a massive action taker
Bonus Lecture
bonus lecture
Charts
Price
Rating
Enrollment distribution
1/23/2023
course created date
4/6/2023
course indexed date